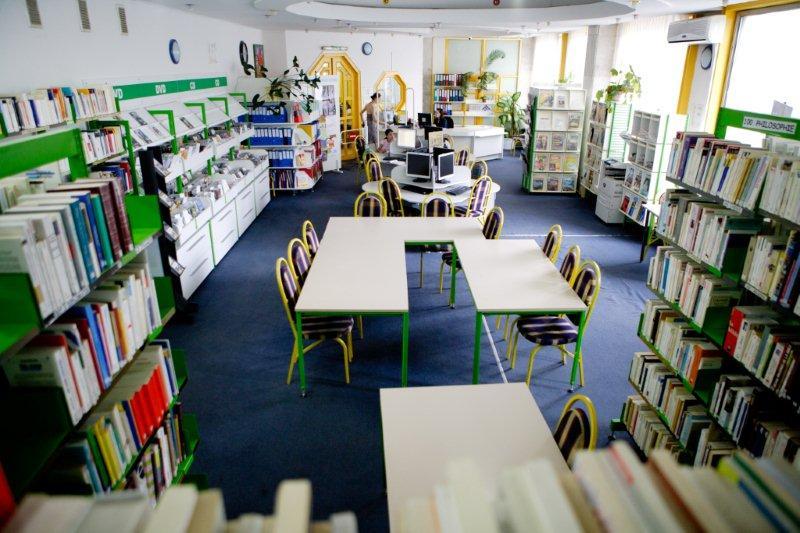 Humanitarian and Development
Place
Chisinau, Moldova
Sponsor
Jean-Pascal Rigolleau
Grant
€10, 000 to the Selection Committee at 2012/03/06
Project leader
Alliance française de Moldavie
"With its network of contacts and its knowledge of the country, the Alliance française de Moldavie accompanies outreach projects by providing us with its support with the authorities and by smoothing the administrative formalities in this highly Francophile country, abandoned by all and still in 2012, the poorest country in Europe. Its media library 2012 project will enable it to become one of the leading Alliances in Europe, and one of the top 20 in the world, with over 6 000 persons registered for its French courses!"

Jean-Pascal Rigolleau
A local law nonprofit association, recognized as a community-benefit body by the Moldavan authorities since 2008, the Alliance française de Moldavie, like its sister organizations across the world, offers French courses, examinations and level tests, interpretation and translation services, and miscellaneous other logistic services. It also organizes cultural and linguistic events, such as the French-Language Conference, the French Film Festival, the Festival of Piano Nights of Moldava, etc.
Alongside its own projects of technical and linguistic cooperation, or those conducted for the French Ministry of Foreign and European Affairs, it also manages projects in partnership for other organizations or foundations, including Veolia Foundation.
The Media Library 2012, showcase of a dynamic French and French-language presence
Yet the media library offers an aging image which contrasts with the rest of the establishment. The premises and the furniture no longer enhance the collections and offer a satisfactory venue. This new work project coincides with the celebration of the 20th anniversary of the establishment and represents a major step of the refurbishing and modernization program conducted since 2007 in the Alliance française. To do this, the media library spaces will be completely refurbished and the furniture entirely renewed. Similarly, the restrooms of the establishment will be completely refurbished and made compatible with the volume of the public visiting the establishment and modern hygiene standards. And with a concern for universal access to the language and culture, the Alliance française de Chisinau is preparing, with this project, a short-term reception of specific publics, namely handicapped and visually impaired persons. These projects are accompanied by the renewal of the multimedia equipment and the installation of new IT workstations open to the internet with free access. At the end of this refurbishing program, the media library will again be a tool at the service of the learners, an asset for acquiring new publics, especially young people, thanks to an offer that is resolutely turned toward the digital world and new media.
The Veolia Foundation is financing the restroom portion and the heating, ventilation and airconditioning portion of the "new" media library.
---
OTHER PROJECT SUPPORTED
Alliance Française de Moldavie: Refurbishing the school of Vionova to offer better study conditions to Moldovan school children
Domain: Humanitarian and Development
Country: Moldavia
Endowment: 2011/20/10
> Learn more about this project