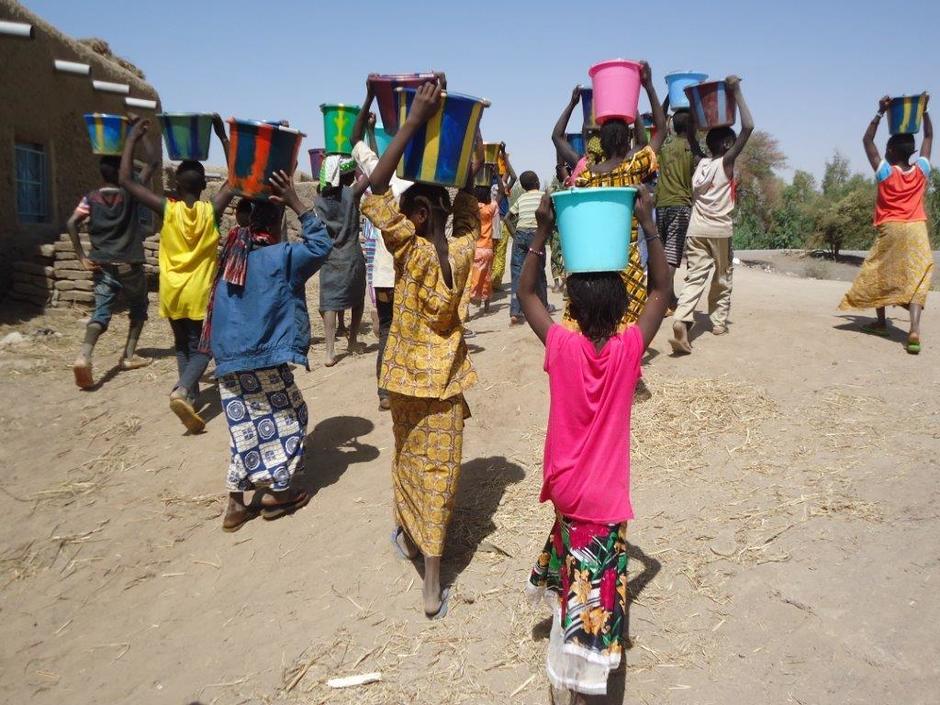 Humanitarian and Development
Place
Timbuktu, Mali
Sponsor
Raphaël Berdugo
Grant(s)
€45,000 to the Selection Committee at 2014/10/17
Project leader
Les Anges de l'eau
"I often travel to Africa, particularly Mali, for professional reasons, and I'm particularly struck by the issue of access to healthy water in the schools. I therefore enthusiastically support this project, led by a Malian with the backing of the local authorities."

Raphaël Berdugo
The purpose of the nonprofit Les Anges de l'eau is to improve access to drinking water and sanitation by building or rehabilitating facilities in the schools and for the rural and suburban populations, suffering from drought and shortages, particularly in the region of Timbuktu, in Mali. An area where access to drinking water is still below the Millennium Goals for Development (MGD) and which is the frequent site of armed conflicts.
Specialists and local players at the heart of the projects
Its missions rely of knowledge of the area and the experience in nonprofit projects of its President, Tina Feuillet, a native of Timbuktu, who was struck by the situation of the children and the primary schools during her meetings with the staff of the educational system and upon her many visits. At the National Forum on Nutrition in June 2010, she met many leaders in health and child nutrition, and has made several trips to the area since. The nonprofit has Malian and French members who are experts in the fields of water, renewable energies, nutrition, health and education. They are engineers, doctors, agronomists, educators... and all have experience in supervising nonprofit and private projects. Each project also relies on the commitment and accompaniment of the local authorities, to guarantee and perpetuate the action, and on educating the children in water consumption and management.
With the support of local French and Malian municipalities, like the Regional Council of Martinique and the Town Hall of Timbuktu, the nonprofit is building two solar-powered mini-water supplies in the schools of Koriomé and Tissinssak, located in the rural commune of Alafia, itself attached to the urban commune of Timbuktu. The project is divided into two main parts: construction of the facilities; and awareness-raising and training in the management of water and of the production units.
Two priority schools for many reasons
These two schools were prioritized at the request of the town hall, because they have no drinking water point and the students, like the rest of the population, are forced to drink river water, which is unfit for human consumption. The needs of the schools for water boreholes were underscored in the commune's five-year Plan of Social, Economic And Cultural Development 2009-2014 (PDSEC). The commune has been recognized repeatedly nationwide as the best municipality for the application of decentralization (sound management of annual resources, supervision of development activities, good relations with international partners). The local players, elected officials and technical operators are deeply involved in the project, a guarantee of success and commitment over the long term.
Drinking water for two schools in Timbuktu
The Veolia Foundation is taking charge of the cost of the infrastructures to be built by the Malian contractor Seeba, with whom it has already worked. The grant will be seen as a positive signal for other partners who could help this young nonprofit broaden its program to other schools.