Humanitarian and Development
Place
Homa Bay (Kenya)
Date
April 2015
Main Partner
Médecins sans Frontières (MSF)
In this region in West Kenya, where MSF is implementing a program to fight HIV, two Veoliaforce volunteers intervened to train MSF personnel in assembly and operation of an Aquaforce 500 unit. This mobile water treatment unit developed with the help of Veolia researchers will be used to supply the water required by the mobile health center that the NGO will be operating for at least two years.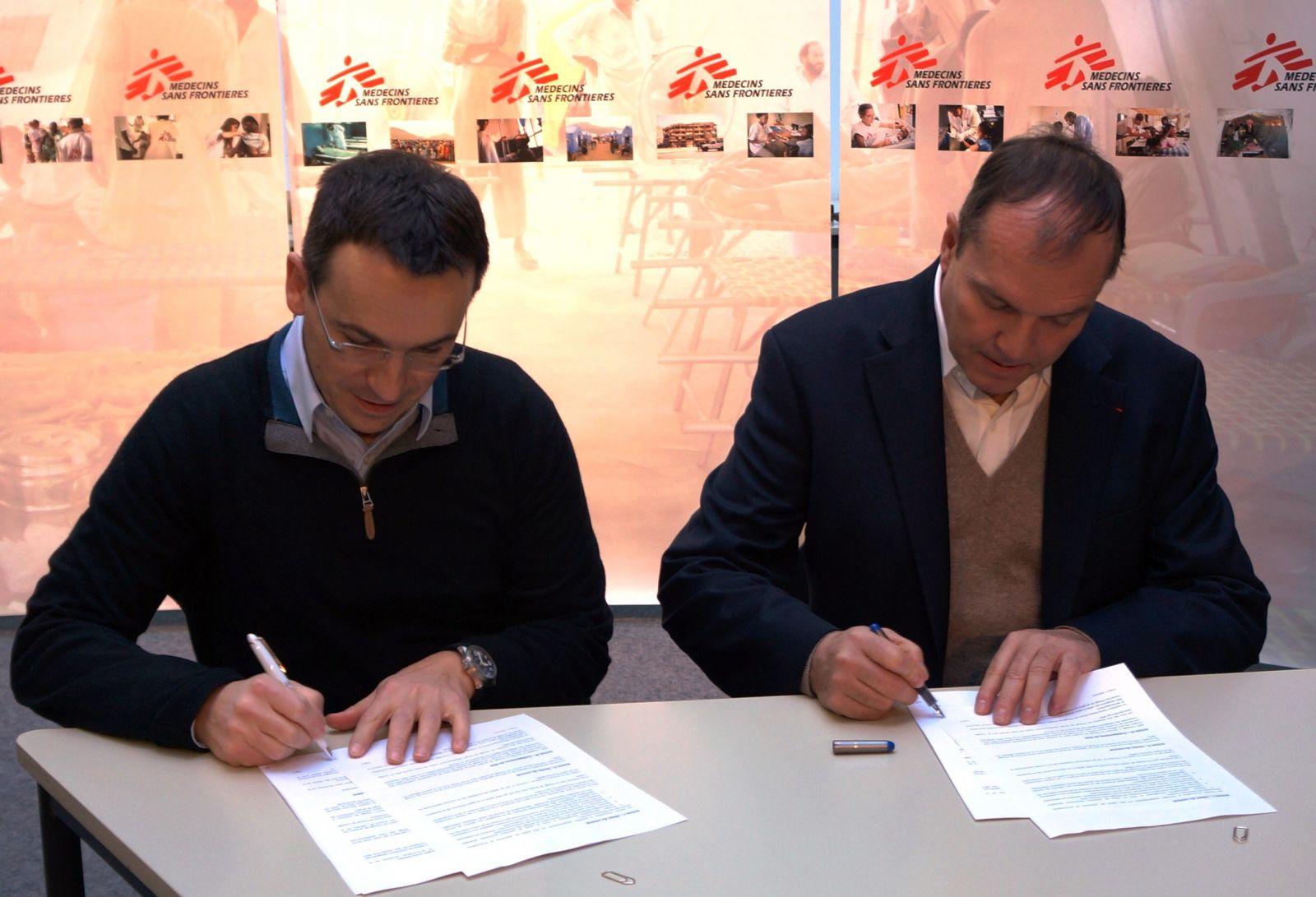 By way of reminder, under the partnership agreement formalized in March, the Foundation has agreed to make its Veoliaforce experts available to support MSF research and innovation initiatives around issues touching on its actions in the field and related to Veolia's business activities: energy, waste, sanitation and potable water.
---
OTHER PROJECT SUPPORTED
Research/Innovation in the humanitarian area and a pilot experiment in solar electrification.
Installation de panneaux photovoltaïques pour rendre autonome et sécuriser la mission de Moissala, au Tchad.
Domain: Humanitarian & Development
Country: Chad
Dotation: 2014/10/17
> Learn more about this project