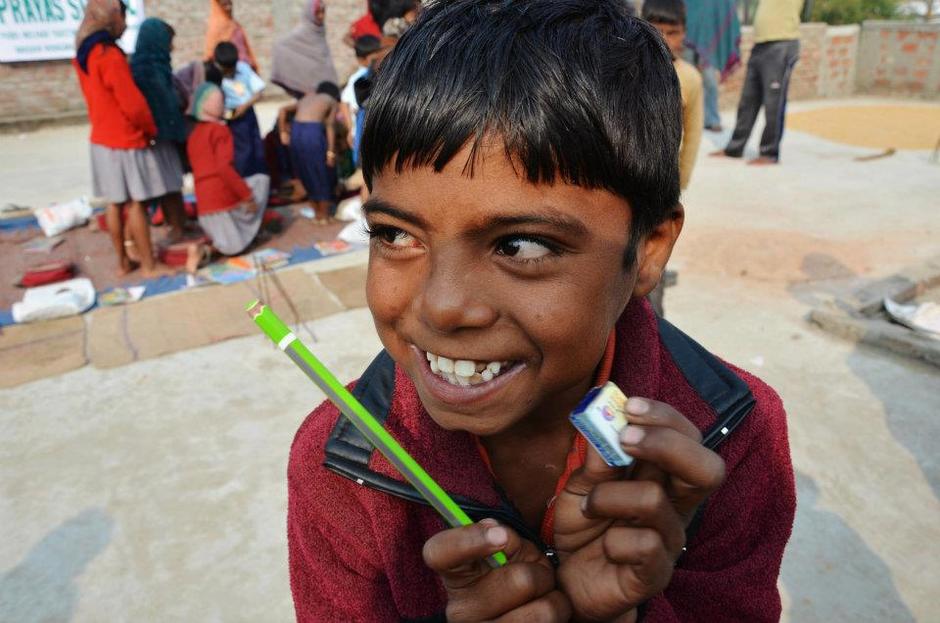 Humanitarian and Development
Place
Ganga Bigha, India
Sponsor
Frédéric Barlet
Grant(s)
€3,000 (2012 Student Solidarity Awards) to the Selection Committee at 2012/06/18
Project leader
Created in 2000, the Association Magisphère Niger, which became Magisphère in 2012, carries out international outreach projects.It brings together post-graduate students in International Relations and Action Abroad (MRIAE) of the University of Paris I (Panthéon-Sorbonne) and of the Institute for International and Strategic Research (IRIS). Its members therefore possess skills in areas as varied as geopolitics, economics, international law, finance, etc. They benefit from the experience of its former members who, from 2000 to 2010, have supported the development of the public school of Tiggart in northern Niger.
A school for the children, a professional workshop for the young women
The association's members are participating today in setting up a new Magisphère project, in India, by supervising the overall activities and validating the choices made. The aim is to establish a general and a vocational teaching center in the village of Ganga Bigha (Gaya district, state of Bihar) to support the activities developed since 2006 by the Prayas Welfare Trust, Magisphère's Indian partner. In concrete terms, this means constructing a building designed to accommodate two classrooms for the children (aged 5 to 16) and a sewing shop for the unschooled young women (aged 18 to 25). Magisphère raises funds to buy the land and construct the building, while the students mobilize the local community to participate in construction. By contributing to the capacity is of the project leaders at the local level, so that they can ultimately become fully self-sufficient, the association already anticipates a final handover to the Prayas School Welfare Trust in 2014 or 2015.
A building that conserves the local energy and aquatic resources
The health and environmental aspects are substantial and designed to conserve local natural resources.The school and the sewing shop will become self-sufficient in electricity thanks to the installation of solar panels, and the latrines will be supplied by a water recovery tank.
Magisphère has also decided to present the project to French secondary and high school students to raise their awareness of international solidarity and the challenges of education in the emerging countries.
The sponsor of the project, Frédéric Barlet, an engineer responsible for prevention and safety in the Var Center of Veolia Water, helps the students to define and develop the environmental aspect: water pump, latrines, tank, solar panels.
A school and a workshop to conserve local resources
Winner of the Student Solidarity Awards 2012

The grant awarded by the jury of the Student Solidarity Awards specifically helps to finance the purchase of the building materials, the construction of the latrines, and the installation of the solar panels and the water recovery tank.