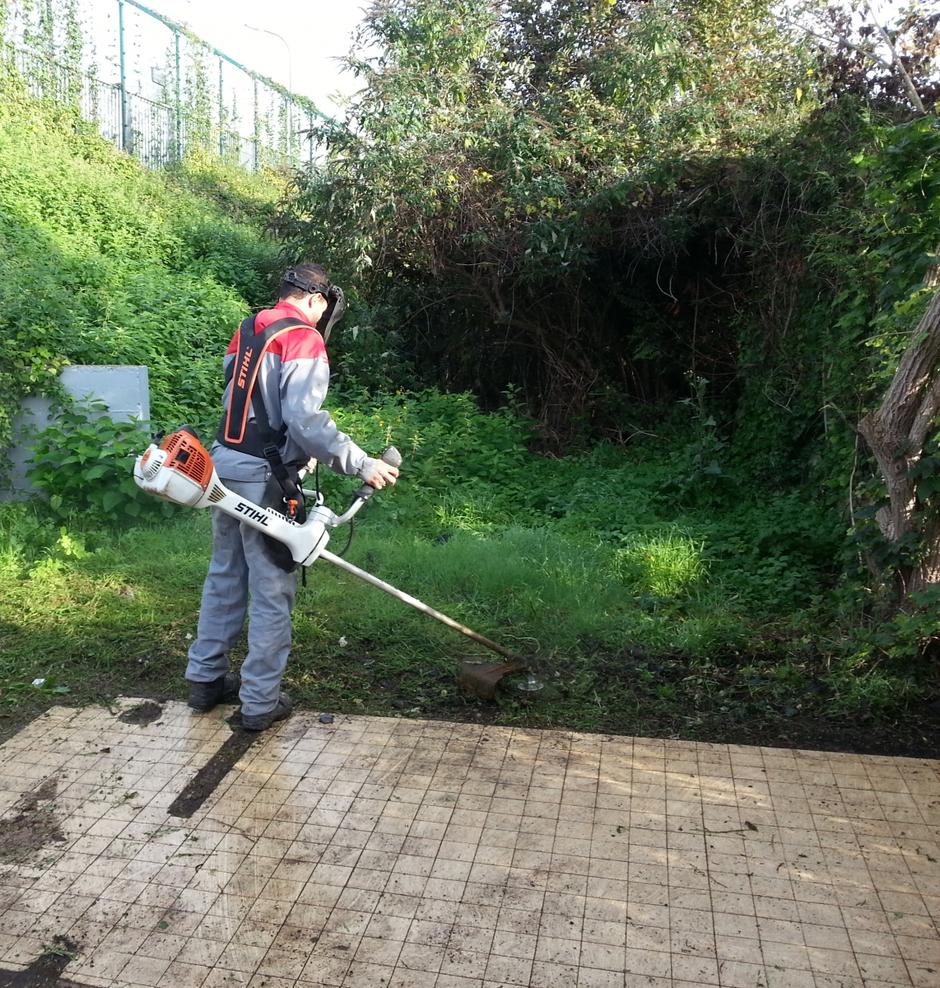 Philippe Brion : « I supported this non-profit as part of a contract with Veolia Eau Ile-de-France in Montigny-lès-Cormeilles and this gave me the opportunity to observe the association's effectiveness. And this is why I want to help AGOIE again by sponsoring their new project with the Foundation. Their social commitment and the quality of their professional services are highly valued by local politicians. »
Since 1994, Association pour la Gestion d'Outils d'Insertion par l'Économique (Agoie) has been seeking to promote social and professional integration through a number of different projects. The association's six permanent employees welcome thirty young people each year on three types of integration projects: second fix (painting, masonry, fixtures, etc.), green spaces (cleaning, creation, maintenance), and reconditioning and maintaining computer hardware (recovering and upgrading used computers, repairs, breakdown and maintenance services, etc.).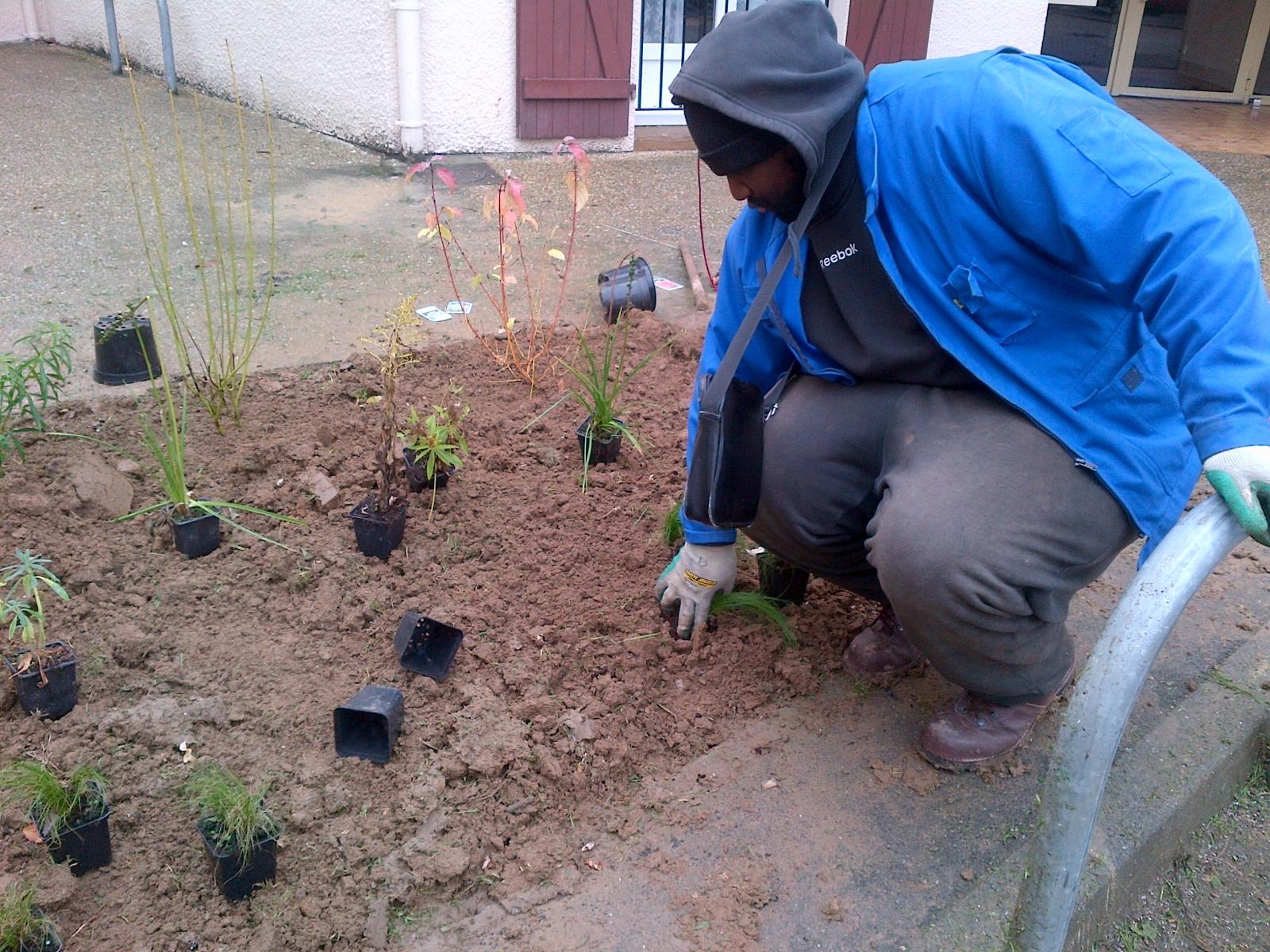 In 2015, Agoie began a project to optimize its own premises. In Montigny-lès-Cormeilles, where it owns a building, it decided to improve not only its employees' working conditions but also its structural and operational development.   
An eco construction project carried out by Agoie's young people
The project takes the form of a second fix building work project. The work scheme employees do the work themselves. The young people hosted by Agoie often have work-related difficulties because of low qualifications or chaotic lives. The association's projects are organized in cycles. Each week, 24 hours are devoted to productive work time when the employees on the scheme work in real conditions. In parallel, there is social support both during and out of working time for training and building a personal project.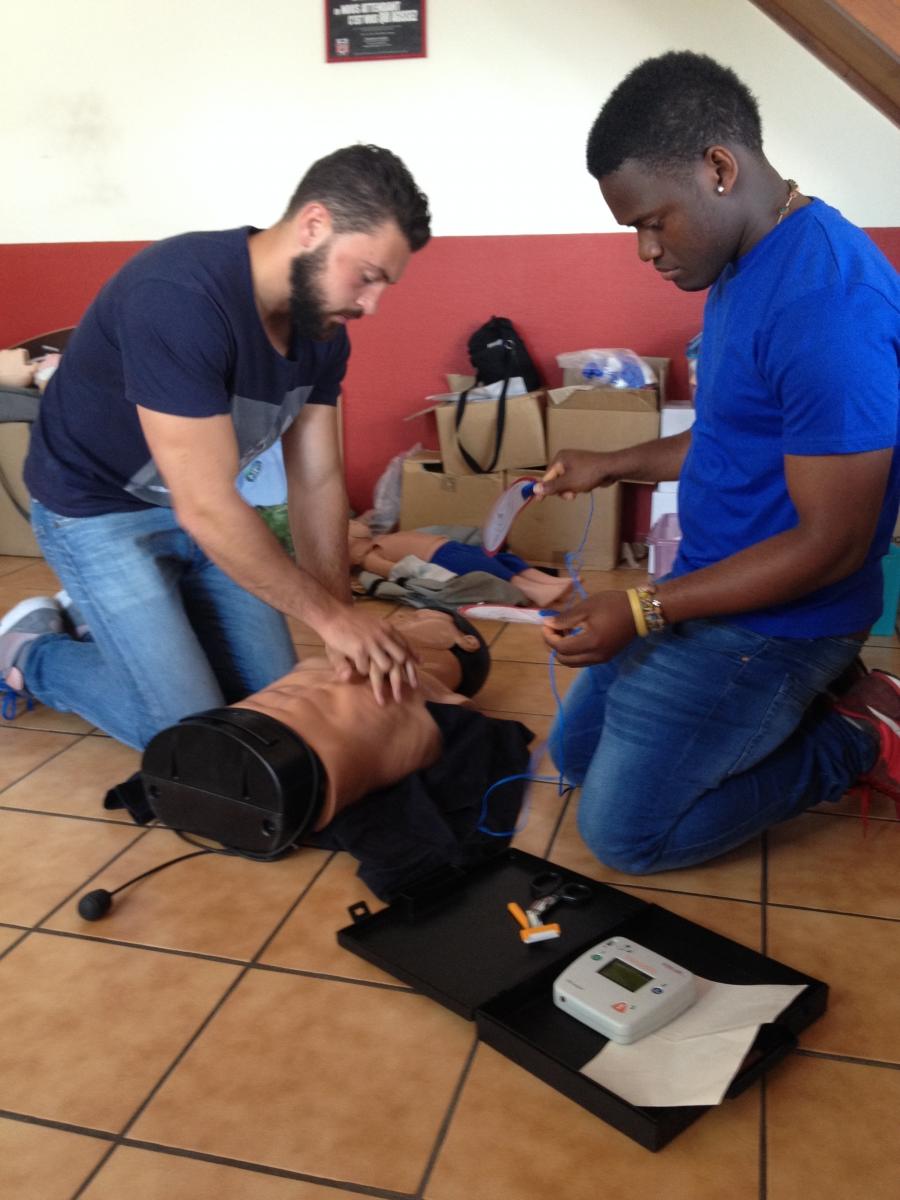 Initiated in 2015 by Agoie and supported by the Veolia Foundation, the project is underpinned by sustainable development considerations. Among other things the work includes thermal insulation using environmentally friendly materials, installing a rainwater recovery system, fitting solar panels and building a composting platform on the premises. This pilot program aims to develop new areas of expertise in eco-building and eco-renovation. These newly acquired skills enable the young people supervised by Agoie to learn new skills that will help them in their job search.
Doubling the number of green space projects
In 2017, the Veolia Foundation renewed its confidence in Agoie by supporting its project to restore Boissy forest – a project entrusted to it by the Montigny-Lès-Cormeilles local authority. Hit by the storm in 1999, the forest requires a large amount of maintenance work (cleaning and tree cutting in particular). Already responsible for some logging activities [1] in this green space, the association will create a second team - twice six months – working for two weeks a month. This large amount of work means it can recruit six work scheme employees and a second technical supervisor. With the support of the Foundation, it has in particular acquired a second dump truck which is indispensable for its work.
The assistance given to Agoie reflects the success of its operations: in 2016, 64% of the young employees on work schemes found a job (permanent contract, fixed-term contract or vocational contract) when they left the association.