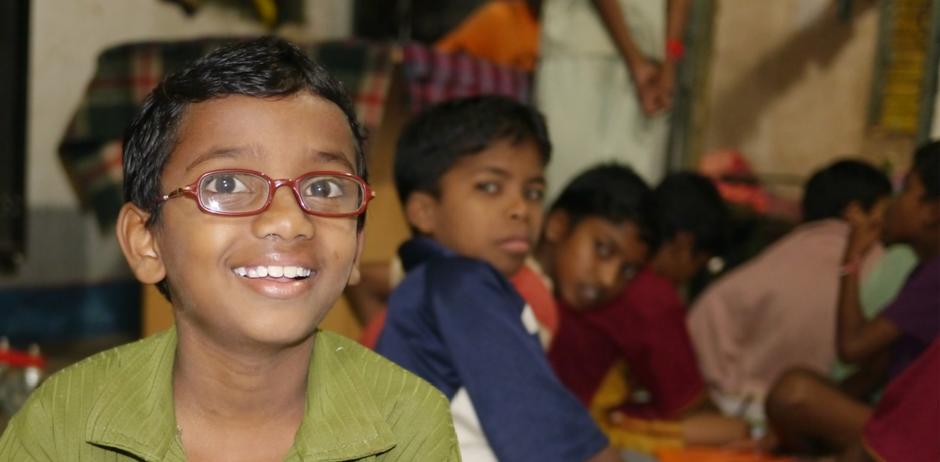 Social and Employment
Place
Calcutta, India
Sponsor
Sid Kermadi
Grant(s)
15 000 € to the Selection Committee at 2010/01/26
Project leader
"I believe that access of handicapped persons to education in the disadvantaged neighborhoods is a legitimate right. Traveling in India is no easy matter, and it's even tougher for them. They have to be helped, but the community as a whole also needs to be awakened in order to change behavior patterns. I believe that rather than assistance, what's needed is education."

Sid Kermadi
Calcutta, the capital of East Bengal, located in the Ganges Delta, has a population of over 4.4 million, and its built up area has 15 million. They include millions of children, many of them from poverty stricken families. Since 1995, the association "Calcutta de la Rue à l'Ecole" has been developing initiatives to help them obtain quality schooling and, later on, to learn a craft. It works in partnership with the Indian NGO "Tomorrow's Foundation" which it finances and advises.
After having set up a center aimed at all ages from childhood to adolescence (kindergarten, preparatory classes for competitions, vocational training, etc.), a shelter for young persons who left their families, school initiation programs for children living in the slums, and support for a public school, the two NGOs decided to address the issue of handicapped children.
50 children accompanied in the first year
Physical, motor, visual, psychic handicap (autism, cerebral palsy): for the young persons struck by these elements, life in the disadvantaged neighborhoods of the big urban centers like Calcutta is extremely difficult. The streets and public transport are virtually inaccessible to them, the healthcare and treatment that their status demands remain prohibitively expensive for their parents, who also have no time to pay them sufficient attention.
The two NGOs have therefore launched a "mobile educational unit", installed in a bus, which crisscrosses ten neighborhoods in the main slums of Calcutta. At the rate of two different neighborhoods and ten children daily, this means some fifty kids who will benefit from supervision adapted to their deficiencies.
On board the bus, specialized educators, speech therapists, physical therapists and occupational therapists will identify those that they will accompany for one year.
Once the arrangement is finalized, they will give them a specialized education in the bus and will give the parents all the useful information they need for their daily lives: how to obtain cheaper public transport, familiarize the whole surrounding community with the problems (special needs, rights and concerns) of the handicapped child, etc.
The aim is to take the child out of the family and their isolation.
The grant from the Veolia Foundation will be used mainly to buy the bus, enabling the two NGOs to develop this major project, which is synonymous with the creation of nine local jobs.