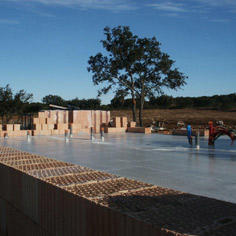 Environment and Biodiversity
Place
Villeveyrac, France
Sponsor
Nicolas Cazenove
Grant(s)
€10,000 to the Selection Committee at 2011/06/28
Project leader
LPO Hérault
Since 2006, the Ligue de Protection des Oiseaux (LPO) of the Hérault district has focused on protecting birds, their habitat and the ecosystems on which they depend.LPO Hérault therefore backs efforts to save the injured wild fauna, alongside the wild fauna sanctuary of Frontignan, a branch of the LPO Aveyron center, located in Millau.This private family-sized center takes in about 300 suffering birds every year and represents the only operational structure to care for the injured wild fauna in Languedoc-Roussillon.Due to its small size, it cannot supply all the needs, and the birds are therefore regularly transferred to the Millau center, in the neighboring Midi-Pyrénées region.A transfer that is often very tough on the health of the birds...
Creating a showroom and an educational ecological garden
The LPO wants to fill this gap and create the first regional wild fauna sanctuary in Languedoc-Roussillon.A center built to ambitious environmental standards: it will be first tertiary sector building in Languedoc-Roussillon to display the Effinergie & Passiv Haus labels.It will have two main missions: care for suffering wild fauna to reintegrate them in a natural environment, and environmental education through the creation of a showroom and an educational ecological garden.The center, operational since 2011, has also helped create two skilled full-time jobs.
The Veolia Foundation is participating in this project by financing the purchase of the aviaries.