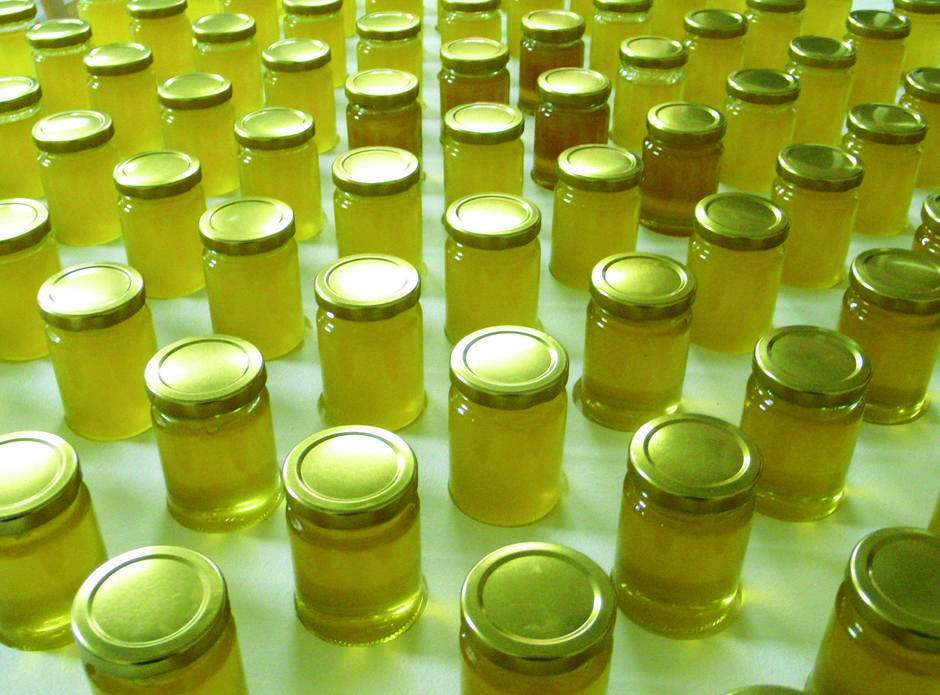 Environment and Biodiversity
Place
Saint-Denis, France
Sponsor
Geneviève Ferone
Grant(s)
30 000 € to the Selection Committee at 2009/06/16
Project leader
Bees, as indicators of the rampant destruction caused by human activity to the environment? This idea, suggested for years by scientists and militant ecologists, is starting to be heard by an increasingly aware public, since the alarm bells rung by beekeepers throughout the world, who saw them disappear from their apiaries. Because the absence of bees means a lack of polllination of the vegetation.
Deeply involved in this issue, the association Le Parti Poétique installed an experimental apiary in 2000 on the roof of the town hall of Saint-Denis (Seine-Saint-Denis) and has since 2004 installed various beekeeping installations in public spaces. Its aim is to set up experiments in cohabitation between bees and humans by combining various types of knowhow (artistic, scientific, urban, educational) in order to familiarize the mass public with this major challenge. Many installations have thus been set up in recent years, particularly in connection with the Paris Summer Neighborhood Festival, and also at the Pompidou Center, the Parc de la Villette Science Museum, etc.
Ecological ecosystems and economic ecosystems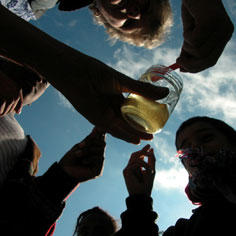 The latest project developed by Le Parti Poétique is the honey bank. In an international context of economic crisis and widening disparities, this initiative is aimed to produce honey, wealth, a critical approach, and to initiate a "public polllination service".
This bank of the living will rely on several specific actions, including the creation of a resource center that will be consolidated to permit the setting up of several cultural and scientific partnerships in France and abroad. It will also accommodate a honey house, an annex of the experimental apiary (on the roof of the town hall of Saint-Denis) with a queen bee breeding centre, a workshop for the construction of prototype urban beehives and "polllination tools", a research, production, collection and data storage office. Alongside this centre, a polllination and mediation "workers garden" will be created close to the resource centre; a genuine experimental facility, it will be open to the public for annual events.
For its second project, Le Parti Poétique applied for support from the Veolia Foundation for the creation of mobile mediation and swarming tools, such as the "mobile beehive" of the honey bank, to crisscross the city and meet the citizens and school children, and to carry out the installation of "home polllination cells".
An Internet site and a honey bank blog will add to these arrangements for meetings with the mass public, to foster the interactivity of the exchanges.
---
OTHER PROJECT SUPPORTED
Le Parti Poétique
Domain: Environment and Biodiversit
Country: France
Endowment: 05/06/2012
Creating an educational outreach breeding farm for black bees - an endangered endemic species of the Paris area - accessible to the public and run by and for the beekeepers.