Social and Employment
Place
Berlin, Germany
Sponsors
Michel Cunac and Cyril Roger-Lacan
Grant(s)
100,000 € over 3 years. Board of Trustees: December 07, 2004. 240,000 € over 3 years to the Board of Administration at 2009/06/11
Project leader
"This project corresponds perfectly to one of the Veolia Environnement Foundation's initial goals, that is, the union of Group community service actions."

Cyril Roger-Lacan
Two Foundations sisters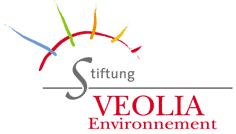 In July 1999, the Vivendi group, within the Vivendi-RWE-Allianz consortium, won the contract for the partial privatization of the Berlin water company and offered to create a local corporate foundation. Less than a year later, Vivendi Stiftung, the Vivendi foundation's Berlin branch saw the day. At the end of 2002, when the Vivendi foundation disappeared, Veolia Water Deutschland took over by financing the activities of the Berlin foundation, which took on the name Veolia Stiftung.
After its creation in 2004, the Veolia Foundation naturally stepped in for Veolia Water Deutschland: it committed for 4 years until 2009, with an annual budget of 100,000 euros, and the addition of a member from the Veolia Foundation selection committee. Veolia Water Deutschland keeps the administrative budget of the Stiftung (salary of a manager, operating and communication expenses). The local executive committee selects projects from Berlin, whereas the projects from outside Berlin are directly selected and funded by the Veolia Foundation. An obvious collaboration between two sister entities.
A generally positive record
At the end of 2004, after four years of existence, Veolia Stiftung shows stellar progress: it supported 110 projects in Berlin and helped create 600 fixed jobs and supervise 500 professional training courses.
Thanks to the support of the parent Fondation, Veolia Stiftung succeeded in supporting 84 new projects in Berlin since 2004 and 40 outside Berlin, the latter thanks to the creation of a network of partners in the German Länder and of ambassadors of the Veolia Foundation in the group's four divisions in Germany.
In 2009, in view of this convincing results, the Veolia Foundation decided to renew its support to the Veolia Stiftung in the order of 80,000 euros per year untill 2011.