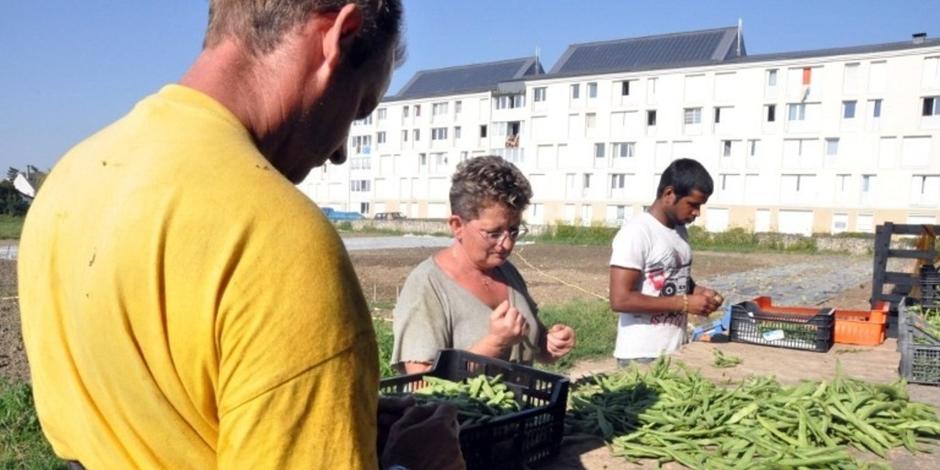 Social and Employment
Place
Saint-Macaire-du-Bois, Maine-et-Loire., France
Sponsor
Frédéric Docet
Grant(s)
15,000 € to the Selection Committee at 2006/01/31
  Project leader Aspire - Jardin de Cocagne
«  This Jardin de Cocagne will give people in a precarious situation back their social status and a taste for work. Through gardening, they will boost their self-esteem by becoming producers. »

Frédéric Docet
Sorting textiles, medical consumables and newspapers, and maintenance of small heritage buildings: Aspire (Saumur association for professional re-adaptation and reintegration) has been working on reintegration projects for more than twenty years. Today, with a focus on developing its activities, especially for the needs of people in rural areas, Aspire has joined the Jardins de Cocagne network. By launching a biological market gardening activity (the products are delivered directly from the producer to the consumer via a subscription system), Aspire is hoping to create new jobs in the rural environment and re-energize activity in the small municipality of Saint-Macaire-du-Bois, comprised of great many hamlets.
A dual-purpose project
By employing eleven men and women of all ages in a precarious situation, the garden will have a definite economic effect, and it will also strengthen the social ties between people often excluded from their community and neighborhood.
To be operational, the future garden, rented at low cost from the municipality, still requires certain work to be carried out, in particular a pumping station for its irrigation. It will also be necessary to install a cool room and buy glasshouses, tools, motorized machinery, watering equipment, etc., as well as installing the parking area for people who come to collect their baskets filled with biological products, and the information campaign to develop a customer base once the activity starts up. Alongside the Saumur municipalities, Loire Développement, the General Council of Maine-et-Loire, Caisse d'épargne and Aspire, the Veolia foundation is contributing to the project's budget with a 15,000-euro grant.