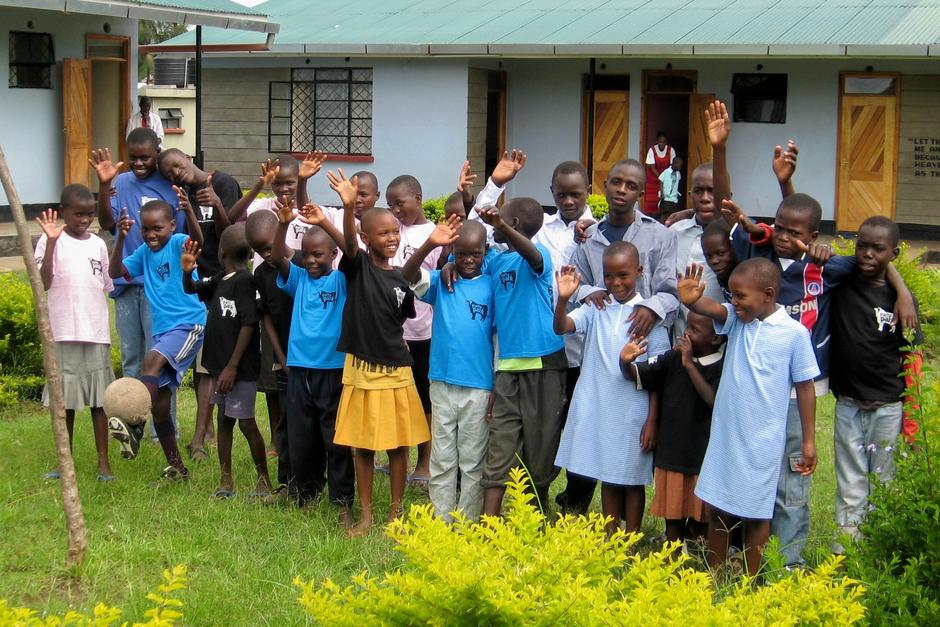 Social and Employment
Place
Kisumu, on the banks of Lake Victoria, Kenya
Sponsor
Graham Weller
Grant(s)
30,000 € to the Selection Committee at 2005/10/04
Project leader
"Members of the Kisumu Children Trust share the same compassion, foresight and integrity. What's more, the organisation is superbly run which enables children to take part in long-term activities without any risk of financial difficulties."

Graham Weller
Twelve years ago, an African church minister asked the head of Christian Research in the UK for help in developing a project which was dear to his heart: taking care of orphans in the region of Kisumu, a Kenyan port on Lake Victoria.
This project initially set itself the modest ambition of providing food and clothing for the children but the Kisumu Children Trust rapidly grew thanks to the private funding that the two founders were able to attract.
The Cherry Brierley children's home came into being. Over the years, donations continued to be flow in enabling more ambitious goals to be set.
Improving conditions for residents
In late 2004, the Kisumu Children Trust decided to take another step towards the sixty or so children it accommodates.It aims to battle against their future poverty by providing them with schooling and essential services. The end-to-end care - accommodation, food, schooling and healthcare, certain children being HIV carriers - is putting a strain on the budget, especially since the association plans to build a new children's home on another plot.The old Cherry Brierley plot, regularly flooded during the rainy season, was in fact an aggravating factor in the health risks (particularly, malaria) due to the proliferation of mosquitoes in the marshland.
With funding of 30,000 euros provided to the Kenyan organisation by the Veolia foundation, the Kisumu Children Trust has installed a drinking water supply and wastewater treatment system in its future home. In this cleaner, healthier environment, the children will be able to benefit from more conducive conditions for preparing their futures. One of the children has already finished a business management course, while two others are studying medicine and nursing respectively.