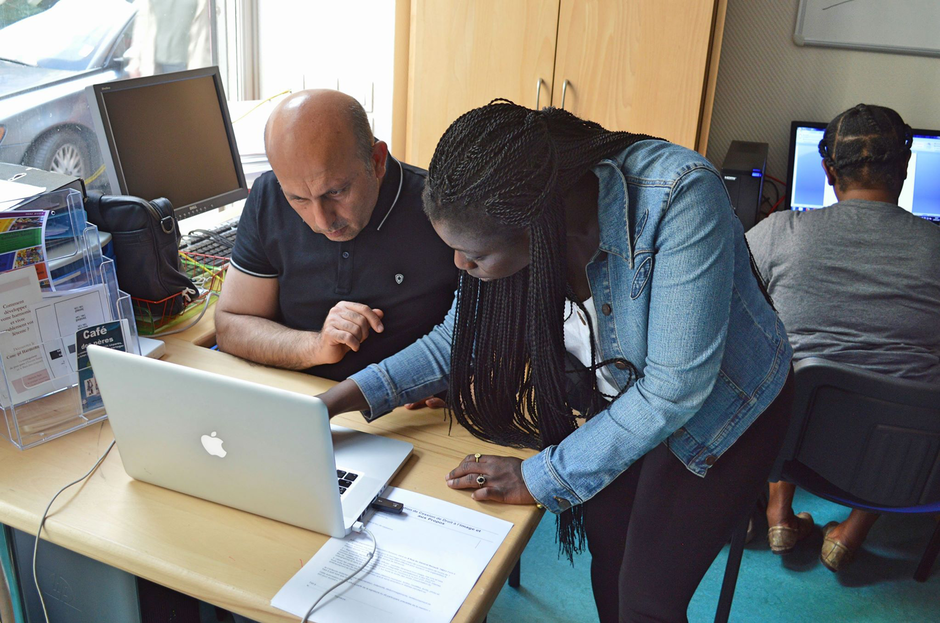 Social & Employment
Location:
Paris (France)
Sponsor:
Laurence Mirre
Grant:
€25 000 during the Committee meeting of 28/11/2018
Project Owner
Konexio's two founders, Jean Guo and Binta Jammeh, have been working on the digital divide for some time. Aware that 90 % of jobs in Europe require a minimum of computer skills, they are striving to provide the most vulnerable with skills in this area. When it was created in 2016, the association set itself the goal of promoting the social and economic inclusion of this group through innovative learning methods and a community of solidarity.
 
It provides IT and coding courses for digitally excluded groups, such as refugees and young people from Paris's disadvantaged neighbourhoods, to help them access new job opportunities and promote their long-term inclusion.
Vocational training
Konexio two-hour sessions twice a week are run by experienced trainers and volunteer professionals. These workshops provide computer skills and access to an international exchange platform. Konexio also provides individualised support for students with business creation projects and has a mentoring programme provided by digital professionals. The aim is to make all students independent and improve their employability. The association intends to be the last leg in their journey before finding a job.
A model tested in 2018 and implemented in 2019
The model, including training, an e-learning platform, and soft skills learning workshops run by professionals from the business community, was tested in 2018 with a small number of students. Its success allowed the model to be scaled up in 2019.
 
Hosted in Station F thanks to the support of the Free Foundation, Konexio also convinced the Maif Foundation and the City of Paris to support it. Digital training will be provided in the City of Paris's Digital Workspaces in 2019. 170 people, referred by social partners and local missions, are already on the waiting list to follow these courses...
 
To meet this major demand, Konexio needs to acquire computer hardware, pay exam fees for students, and recruit trainers. The Veolia Foundation responded to accompany this young association in its fight against the digital divide, a recurring obstacle to social and professional inclusion of the most disadvantaged.