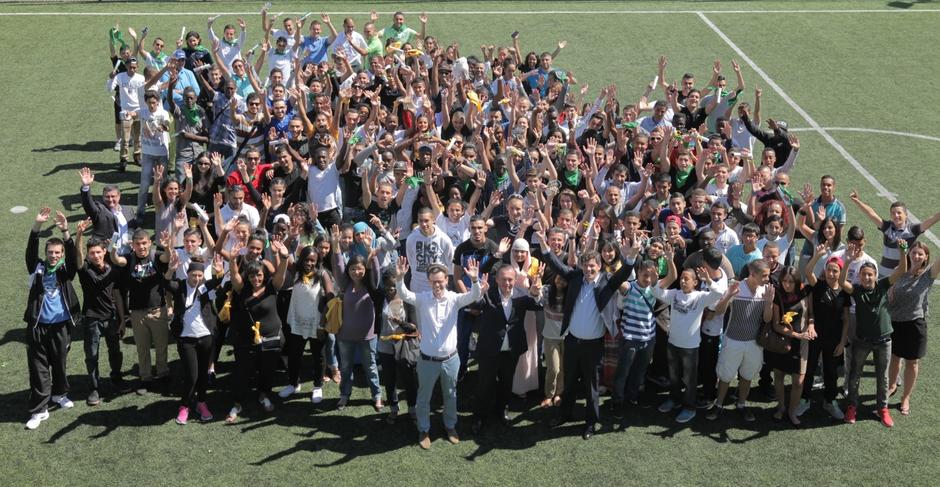 Social and Employment
Sponsor
Bruno Giraudel
Place
Communes of the Lyon built-up area, France
Grant(s)
30 000 € to the Selection Committee at 2009/03/31
Project leader
Sports centers installed in the heart of sixteen sensitive districts, discovery and holiday camps, workforce development programs for the over 15s and even a program for aid in forming a company : since 1998, Sport dans la Ville is fighting to integrate the maximum number of youths by relying on a universal lever : sports.
Thanks to its projects, more than 1800 young people aged 7 to 20 can practice sports free of charge in the Rhône-Alpes Region.
To spread this project further, it has created a new program, Apprenti'Bus.
Aimed at pre‑adolescents (9-13 age bracket), it will enable them to participate every week in entertaining and educational workshops to improve their grasp of reading, arithmetic and written and oral expression.
A Little Magazine of Apprenti'Bus every quarter
The Apprenti'Bus workshops will last one and a half hours and can accommodate groups of 12 young persons. Their objectives: to improve the school results of the "apprentices", to facilitate the advancement of their schooling and their future professional integration. To do this, 15 minutes are devoted to a game - Apprentiquizz - one hour for a common project - the Journal de l'Apprenti'Bus - and 15 minutes for debriefing and the preparation of the next session. Every quarter, the Petit Journal de l'Apprenti'Bus, produced by the group, will be presented in paper and audiovisual versions.
Over and above this educational approach that fosters the team spirit, the originality of this "Apprenti'Bus" is to be installed in a bus - a gift from Veolia Transport - arranged as a training room and decorated with the colors of Sport dans la Ville. Every evening, from 5:00 to 8:00 p.m., the bus goes to one of the various "sensitive" districts of the Lyon urban area : Vaulx-en-Velin, Bron, Lyon-Mermoz, Lyon-La Duchère, etc.
With the backing of a number of partners, including the Veolia foundation, Sport dans la Ville hopes to launch this initiative during the next school reopening in 2009.
Sport dans la ville
Domain : Environnement et Biodiversité
Country : France
Endowment : 05/07/2005
Participation in development of a social integration through sport project.
Sport dans la ville
Domain : Social et emploi
Country : France
Endowment : 26/03/2012
Sponsor's Summary
"We are familiar with Sport dans la Ville, which the Veolia Foundation has already aided for their "campus" training project.
This nonprofit is doing a very fine job with the young persons of the neighborhood. The new project is really valuable for accompanying these youths over the long-term."
Bruno Giraudel and Alain Mallet, Veolia Eau and Veolia Transport