An experienced Veoliaforce volunteer, Cédric Thévenot spent nearly three weeks in northern Pakistan deploying mobile water treatment units.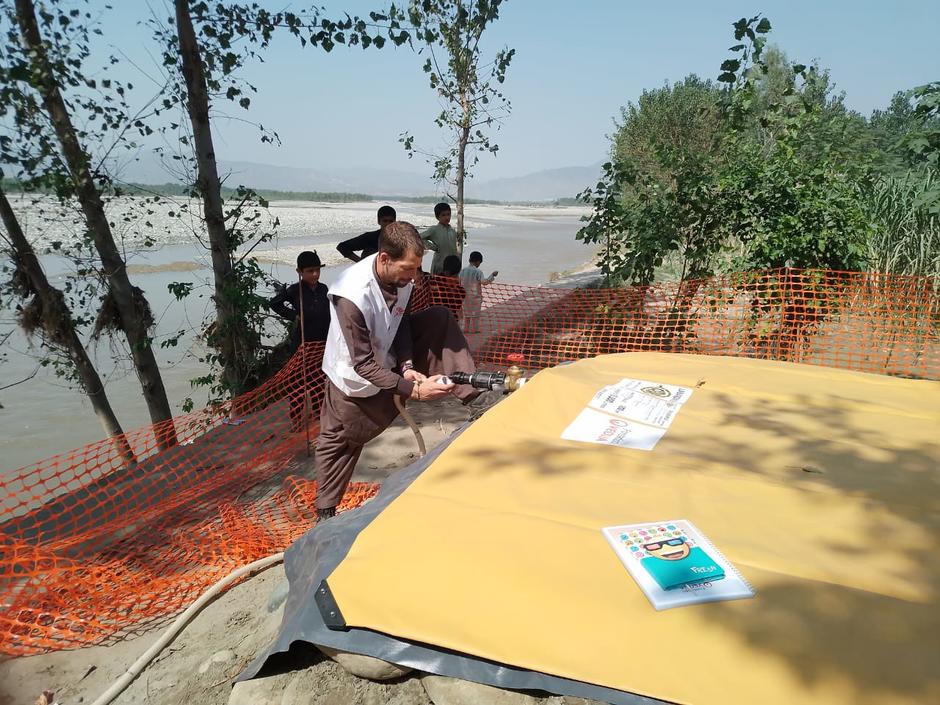 What was the context when you arrived in Pakistan?
Cédric Thévenot: When we arrived, via Islamabad, there was little or no trace of the floods. I had, on my side, recovered some aerial views and it is finally on the road, towards Peshawar, that we started to perceive the stigmata of the disaster.
In Charsadda district, where we worked, it was an environment of small villages where people usually use communal wells to access water. With the floods, these wells were clogged or contaminated and the population turned to the river water. They did try to filter it with cloth handkerchiefs, but the water was still unfit to drink, and they told us that they had stomach pains when they drank it.
Did you encounter any problems during the deployment of the stations?
CT: Technically, we tested the limits of the Aquaforces by treating water with very high turbidity, up to 750-800 ntu! But our biggest difficulty was managing a problem of chloramines, from buffalo dung used as fertiliser in the fields before the floods. To solve the problem quickly, adjust the treatment and obtain quality water, we were able to rely on Veolia teams specialised in the subject, in France, who responded to us in a responsive manner. This is a real opportunity: having such easy access to proven expertise is a powerful lever for efficiency when you are in the field.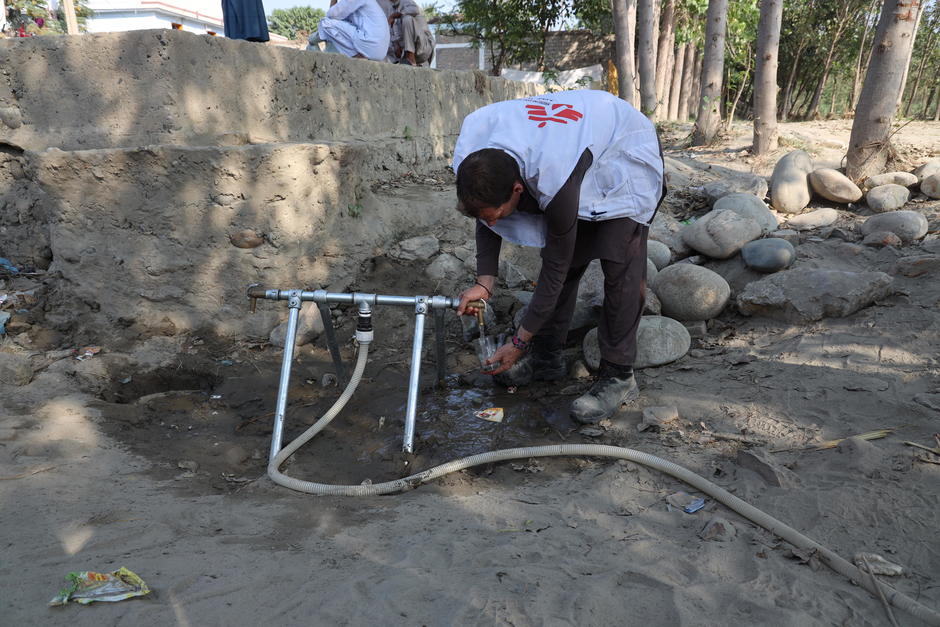 How have the Pakistanis received these water treatment plants?
CT: A lot of curiosity and a real understanding of the need to drink treated water. It has to be said that between the brown water that we treat and what comes out of the Aquaforce, the effect is amazing.
What was the organisation, with Médecins Sans Frontières, on the ground?
CT: There was a double challenge: to get these wells working again - a mission carried out by Médecins Sans Frontières (MSF) - and, during the work, to supply the population with water, which is our core business. We deployed two Aquaforces 2000 in total coordination with MSF. We then had to make sure that this system for disinfecting wells and producing drinking water would work after we left. For a week, we trained Pakistanis recruited by MSF to operate the Aquaforces, i.e. to deploy, produce, check the quality of the water, deal with chemical problems, etc.
Culturally, how did you feel about this mission?
CT: It's obviously very different from our European life and that's why I'm a Veoliaforce volunteer: to discover, through access to water, other cultures and other perceptions of life.
Interviewed on 15 December 2022