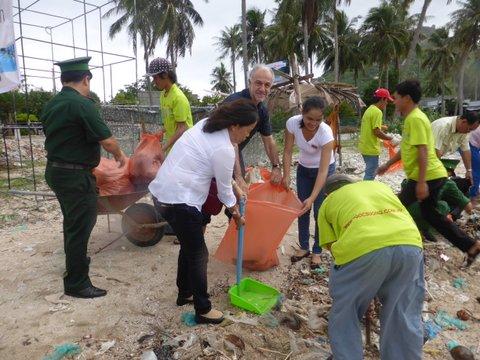 Humanitarian and Development
Place
Cam Ranh Peninsula (Vietnam)
Sponsors
Jean-Pierre Frémont
Thierry Vandevelde
Aurélie Tran Ngoc
Grants
€15,000 granted by the 28/06/2011 Selection Committee
€10,000 granted by the 16/09/2015 Selection Committee
€15 000 granted by the 28/11/2015 Selection Committee
Project Leader
Focused on the Mekong countries (Cambodia, Laos, Vietnam, Burma, China), Harmonie Mekong strives to promote sustainable development and cultural diversity projects. The Veolia Foundation is supporting its project to organise waste collection in three villages in the Cam Ranh Peninsula, Vietnam. It is also supporting a feasibility study for a drinking water supply system.
Implementation of a waste management service
Harmonie Mékong began its programme of support to villagers living in the Cam Ranh Peninsula in 2011. The project is to organise waste collection: the association plans to clean up the beaches.
 
Four years later, it has gone a step further with the second phase of the project by buying waste collection containers. The objective is to implement a durable waste management service. Awareness-raising activities and the creation of dedicated media are planned to keep the peninsula's beaches and fishing villages permanently clean.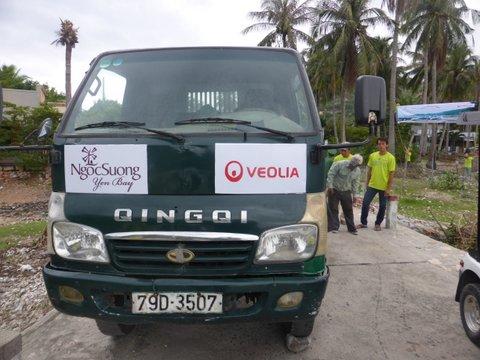 In 2018, the Veolia Foundation renewed its support for the project by providing intermediate waste holding skips for two fishing villages. At the same time, the production of public outreach material continued. A technical support assignment is also envisaged by the Foundation with the support of the local authorities.
Study of a drinking water supply system
The association is also planning to study the possibility of building a drinking water supply system in the three target villages of Cam Ranh. A preliminary study needs to be carried out to determine the feasibility and the modalities of a drinking water supply system. This project will not only benefit the peninsula's population, it will also boost the attractiveness of the site for tourism, thereby creating income. Only sustainable development will mobilise collective energies.