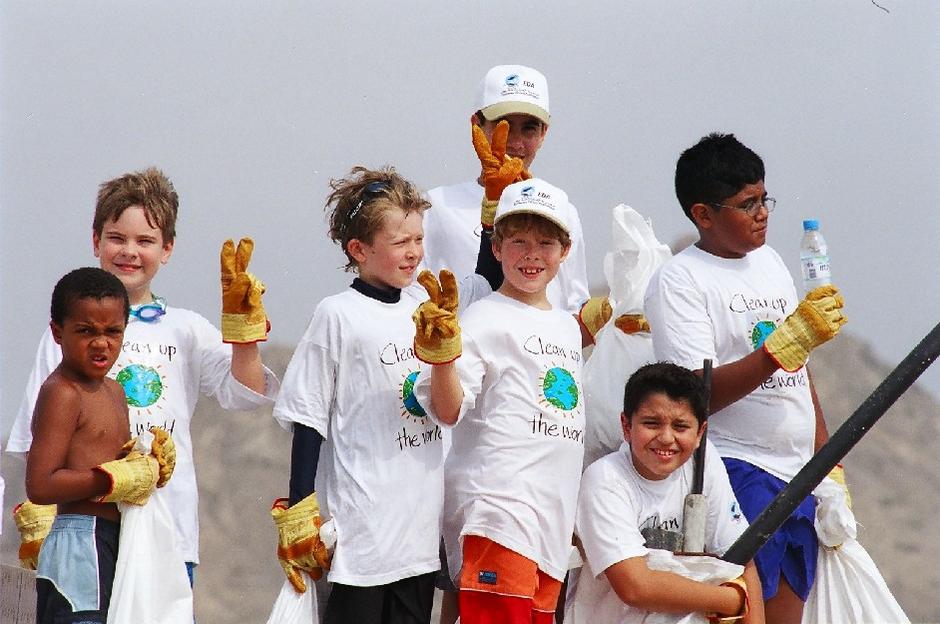 Environment and Biodiversity
Place
Numerous local projects in 110 countries
Sponsor
Doug Dean
Grant(s)
200,000 € to the Board of Administration at 2004/12/07
Project leader
« Beyond the public awareness aspect, Clean Up the World's campaign involves invaluable cleaning and environmental protection initiatives. It provides a great opportunity to get Veolia Environnement staff involved all around the world just as we've done in Australia. »

Doug Dean
On the third weekend of September every year, millions of people armed with bags, gloves and cleaning equipment set to work cleaning up the planet.
This initiative represents the annual culmination of the international movement created by the not-for-profit association Clean Up the World which brings together hundreds of local projects across the globe: collection of waste, tree planting, exhibitions, public awareness initiatives, etc.
Getting bigger and better
This large-scale initiative is one of only two campaigns partnering the UNEP (United Nations Environment Programme) whose goal is to rally local authorities, ministries, public services, business and private individuals around the same flag of environmental protection. Clean Up the World devotes an annual worldwide budget of EUR 378,000 to the cause.
Backed by the ministry of the environment and sustainable development, the FFJPN (French federation of youth for nature) acts as the Clean Up the World's interface in France. It coordinates the work of local groups and provides them with cleaning kits and t-shirts publicizing the partners taking part in the operation and the funding provided. The Veolia foundation is now one of the primary partners for this campaign.