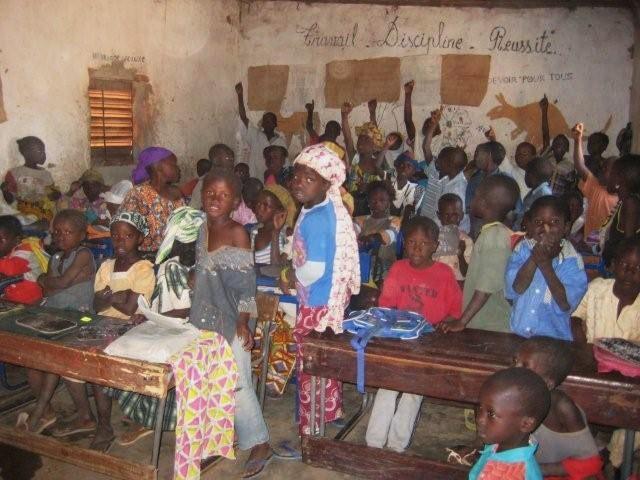 Social and Employment
Place
Sala and Safo., Mali
Sponsor
Yvan Bardin
Grant(s)
30.000 € to the Selection Committee at 2006/03/28
Project leader
Visa Santé Mali
«  The association Visa Santé Mali enjoys strong support from the local authorities. This has already permitted the regular schooling of 640 children, and the Safo project will raise this figure to 1000. It also secures the involvement of the beneficiary populations, thereby guaranteeing the permanence of its projects.  »

Yvan Bardin
Mali is still today one of the world's poorest countries. For the majority of the population, access to medical care, hygiene and education remains a luxury beyond reach. The association Visa Santé Mali supports the local initiatives designed to rectify this omission. In the Koulikoro region, in particular, located not far from Bamako, it has participated in the construction of several schools. As many as 640 children have already been schooled thanks to its action!
At Sala, women can give birth without risking their lives
In the village of Sala, which has 3000 inhabitants, the project calls for the construction of a maternity hospital. So far, an average of 150 children were born there every year in extremely precarious conditions. Nothing was available to monitor risky pregnancies, and mortality of the mothers was very high. Forget about Caesarean sections.
Convinced of the importance of a maternity hospital, the population mobilized with Visa Santé Mali to make the project viable. They participate directly in its construction and will then pay a minimum subscription to make it thrive. On the French side, no less than five unpaid volunteers will help launch the project: two doctors, two nurses, a midwife and a nurse's aide.
At Safo, 350 children will follow the road to school
The neighboring village of Safo suffers cruelly from an absence of educational structures. Only 20% of the girls and 30% of the boys attend school. Vita Santé Mali plans to build two schools of three classes each, to provide schooling for an additional 350 children. Here also, the association has guaranteed the viability of the project, after having secured the permission of the local authorities. The Mali National Education Ministry has pledged to take charge of the teachers. Three unpaid French teachers will initially deal with the first beginning of term.
fondation Veolia has decided to grant 30 000 euros to help the association Visa Santé Mali to build the two schools and the maternity hospital. For the greater good of the families….