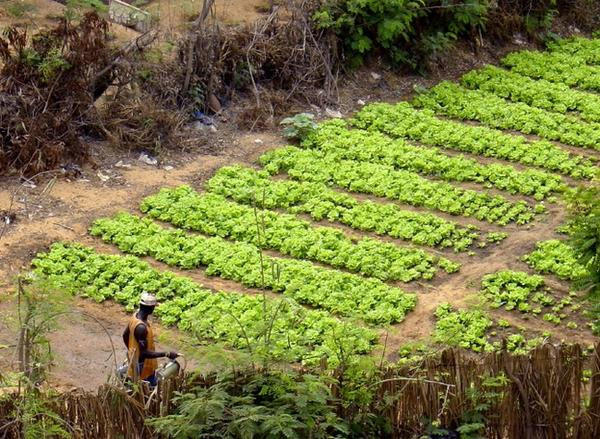 Humanitarian and Development
Place
the regions of Diffa, Agadez, Maradi, Tahoua, Zinder and Tillabery, Niger
Sponsor
Dominique Héron
Grant(s)
30,000 annually for three years to the Selection Committee at 2005/10/04
Project leader
Programme alimentaire mondiale des Nations Unies
"Children and parents will be trained in best practices in the sanitary, nutritional and hygiene fields. This could have a positive impact on the entire community."

Dominique Héron
One of the poorest of the world's developing countries, Niger is facing numerous obstacles to growth: its geographical location in the centre of the drought-prone region of Sahel, continual serious pandemics (particularly, tuberculosis and Aids), and low levels of adult literacy. For these multiple reasons and in order to break the vicious circle of "poverty=malnourishment=incapacity to achieve economic growth", the UN's World Food Programme (WFP) has been active in the area for many years. The 2004-2007 development goals break down into three areas: reduction in food emergencies by introduction of production solutions, educational support and anti-Aids programmes, malnutrition and tuberculosis.
Ensuring access to education for girls
For the "educational support" aspect, the WFP is working in partnership with UNICEF. The Veolia Foundation believes it can assist the efforts of these two international structures by means of expert input, particularly vis-à-vis Veolia Water Force personnel. It is keen to help those schools supported by the WFP and UNICEF to acquire appropriate sanitary facilities and improve management of water circuits (access to drinking water and treatment of waste water).
By providing annual funding of 30,000 euros over three years, the Veolia Foundation is working to fulfil its three-fold remit: build infrastructures (water supply systems, latrines, etc.) which are essential in encouraging families to send their children to school (especially girls), train local populations in basic water hygiene, foster market gardening around schools. For this latter aspect, the expertise of FAO specialists will be required in order to establish market gardens which are compatible with the climate. This would enable school canteens to offer fresh vegetables to pupils: a basic need which often a luxury for many people in this country.