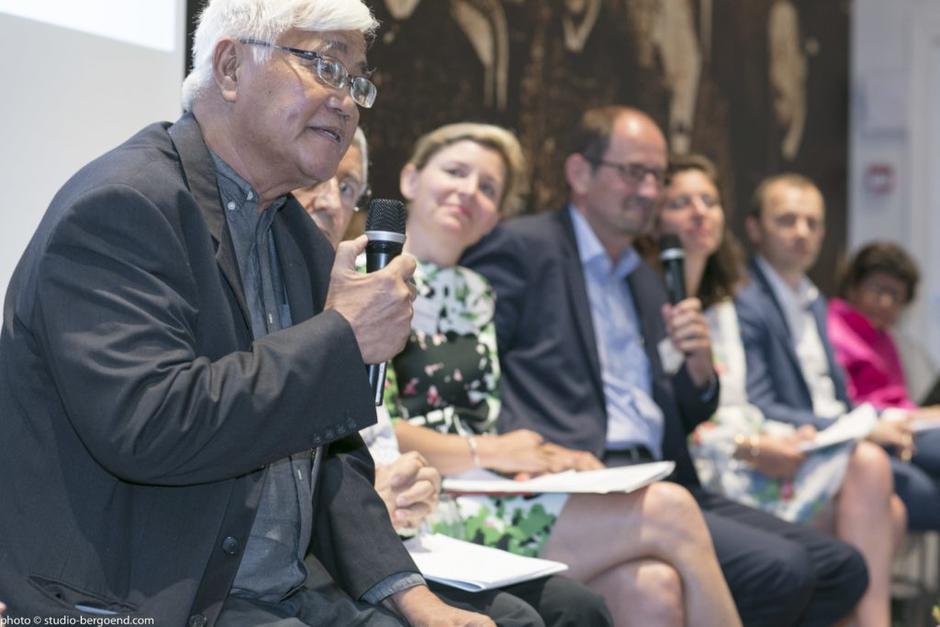 Humanitarian & Development
Location:
Veyrier-du-Lac (France)
Sponsor:
Thierry Vandevelde
Grant:
€5,000 at the committee meeting on 26/04/2017
Project Owner 
"The international symposium is co-organized by the Fondation Mérieux and brings together experts and high-level representatives, including Michel Camdessus, Director-General of the International Monetary Fund, Marie-Paule Kieny, Assistant Director-General of WHO for health and innovation systems, and Tony Meloto, founder of the NGO Gawad Kalinga. The Foundation participated in the session on the involvement of private partners in improving health and achieving the Sustainable Development Goals (SDGs) by 2030, taking as an example its work in the Democratic Republic of the Congo.
Established in 2012, the Ahimsa Fund focuses on health issues in the world's poorest countries. Originally only in India, it tries to provide precise, realistic, measurable, and duplicable responses. It has already carried out dozens of projects and all are helping to achieve the Sustainable Development Goals set by nearly 200 heads of state in September 2015 on the margins of the UN General Assembly. The SDGs aim to eradicate poverty, protect the planet, and ensure prosperity for the majority of people by 2030. They are aimed at governments, private sector actors, civil society and all those able to work towards these goals.
 
With the support of the Veolia Foundation, the Ahimsa Fund took up its position on the issue by organizing a forum on 27 and 28 June 2017 to look at health and social entrepreneurship. To promote the most innovative initiatives in this regard, the Ahimsa Fund invited eminent personalities from the world of health and development to gather at the Fondation Mérieux's international conference centre "Les Pensières" near Annecy, in France. Representatives of the International Monetary Fund, the World Health Organization and institutions such as Unitaid, World Vision Mexico, Humanitarian Leadership Academy, Smile for Hope and Gawad Kalinga were therefore able to discuss the issue. Minutes are available on the Ahmisa Fund website.