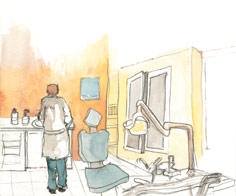 Social and Employment
Place
Belleville district, France
Sponsor
Valérie Lefèvre
Grant(s)
30.000 € to the Selection Committee at 2006/01/31
  Project leader Groupe d'œuvres sociales de Belleville
«  The public health bill of August 2004 emphasized that financial obstacles and distance from health centers can lead to a renunciation of care in persons weakened by social, economic and legal precariousness. The project of the Groupe d'œuvres sociales de Belleville fits ideally into this framework, by addressing the needs of the most disadvantaged, including in terms of health. »

Valérie Lefèvre
At Belleville, nearly 16 % of the households live below the poverty threshold, and this rate may be as high as 27% in single-parent families. In this precarious socio-economic context, access to dental care is completely haphazard. In fact, few professional dentists are willing to accept patients benefiting from the general minimum health insurance system (CMU).
This is why the association Groupe d'œuvres sociales de Belleville (Belleville Social Work Group) which manages several establishments in eastern Paris, wants to focus on dental care. In its Belleville Health Center, already approved to dispense dental and orthodontic care, its project is to enlarge the dental surgery and install two new chairs (instead of one today). This will help to address steadily growing demand from patients, for whom 95% of the medical costs are paid for by the CMU. Ten duty periods per week will be created, representing an additional 6 000 medical acts each year. The key: shorter waiting time to make appointments (at least 32 days today) and immediate handling of emergencies.
Speech therapy for the children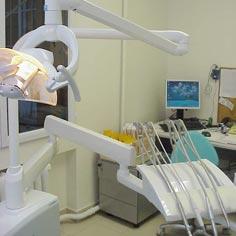 At the same time, the project calls for the opening of two speech therapy rooms. Children are primarily concerned, because they account for 90% of the consultations. For the time being, the premises available to speech therapists are unfit to dispense care. These little patients, sent by school teachers and psychologists, or by the doctors of the health center, often suffer problems associated with bilingualism. Speaking different languages at home and at school can cause problems in learning spelling, stuttering, and even mental retardation.
To make the project succeed, many professionals are being hired: two dentists, two speech therapists (one part-time), and a dental assistant. The Veolia foundation grant of 30 000 euros will be used to buy the dental chairs and to install the two speech therapy rooms.