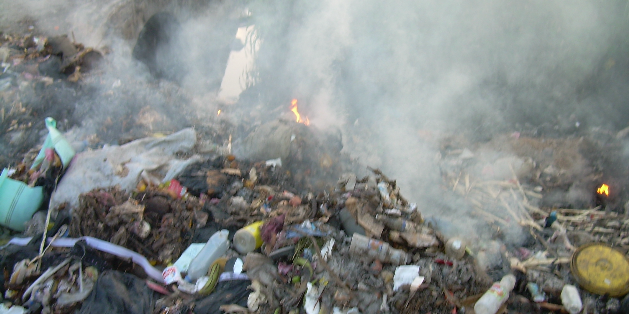 Humanitarian and Development
Place
Guibaré., Burkina Faso
Sponsor
Éric de Laguiche
Grant(s)
€1,500 to the Selection Committee at 2006/01/31
  Project leader Ebène
«  We made sure that we could rely on Veolia Environnement's specialists for advice on household waste disposal for the project. »

Éric de Laguiche
The Rouen INSA* offers training in the management of environmental risks in industry. This international program attracts many foreign French-speaking students and conducts projects outside of France. It encourages its students to take an interest in everything relating to sustainable development and international outreach.
A small number of students, who belonged to the non-profit organization Étudiants sans Frontières, decided to embark on such a project. They want to help the small village of Guibaré (situated 80 km northwest of Ouagadougou and twinned with the municipalities in the Boos district, not far from Rouen) to dispose of its medical and household waste.
Partnership with a local company
Under the supervision of one of their teachers, they carried out a study on a brush incinerator and then set out to build it. The first mission went to Guibaré in October 2005 to fine-tune the project. The students managed to find a local businessman and arranged for the masonry work to be done for €1,800. They returned in 2006 to install the incinerator and supervise its start-up.
Along with other sponsors, including the Boos district municipalities, the Veolia foundation joined forces with the future engineers, giving them a grant of €1,500 to help them balance their budget, which included transportation expenses and the cost of materials to build the incinerator.
* The French national institute for the applied sciences.