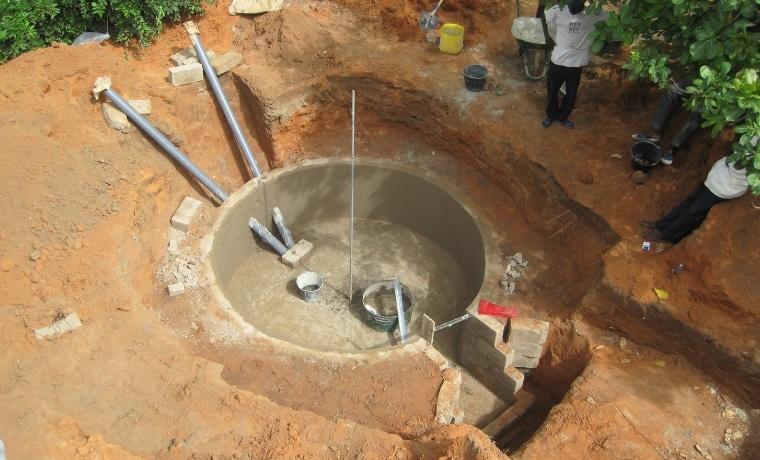 Humanitarian & development
Location:
MBourg (region of Thiès, Senegal)
Sponsor:
Alain Gibert
Grant:
€15,000 at the Committee meeting on 27 March 2019

Project Owner
« This project perfectly sums up the virtuous circle that Veolia establishes in all its activities: sustainable development and social responsibility. It also falls within one of Foundation's missions in the field of sanitation: identify solutions for the sustainable and safe management of excrement in humanitarian contexts. » Alain Gibert
Created in 1990, "Un Enfant par la Main" is an association under the 1901 law that promotes education for disadvantaged children. It conducts development projects in the fields of education, health, nutrition, access to water and economic and agricultural development. By integrating children's living conditions and environment, its approach aims to be both sustainable and comprehensive.
 
With more than 11,000 loyal sponsors and donors, as well as institutional funding, Un Enfant Par la Main supports nearly 100,000 children and families through community development programs in 18 countries in Africa, Asia and the Americas, and in particular in Haiti where the association operates directly through a local team.
 
Natural resources providing energy
In MBourg in Senegal, families mainly rely on natural resources for their energy supply. Like the vast majority of their compatriots, they use firewood, agricultural residues, dry manure and charcoal as cooking fuel. However, this dependence on plant biomass has consequences for the local environment. Deforestation and increasing soil infertility can be seen and people's health is impacted (increase in chronic bronchitis, lung cancer, cardiovascular diseases, etc.).
 
The project being supported by the Veolia Foundation aims to diversify energy sources in the rural area around MBourg by installing biodigesters in 25 households. Biodigesters produce biogas from organic waste, such as human or animal excrement. Biogas is a green energy that generates heat, electricity, and biofuel. And in addition it reduces greenhouse gas emissions and improves air quality.
 
Adapted to the local context
In this project, biogas will be obtained from cow dung, with each family having at least six cows for optimal use of their biodigester.
 
In addition to building the equipment, the project includes raising the awareness of the authorities and the population to this new source of energy. It is particularly well-suited to the local context and within reach of all those who already use dried cow dung as fuel.