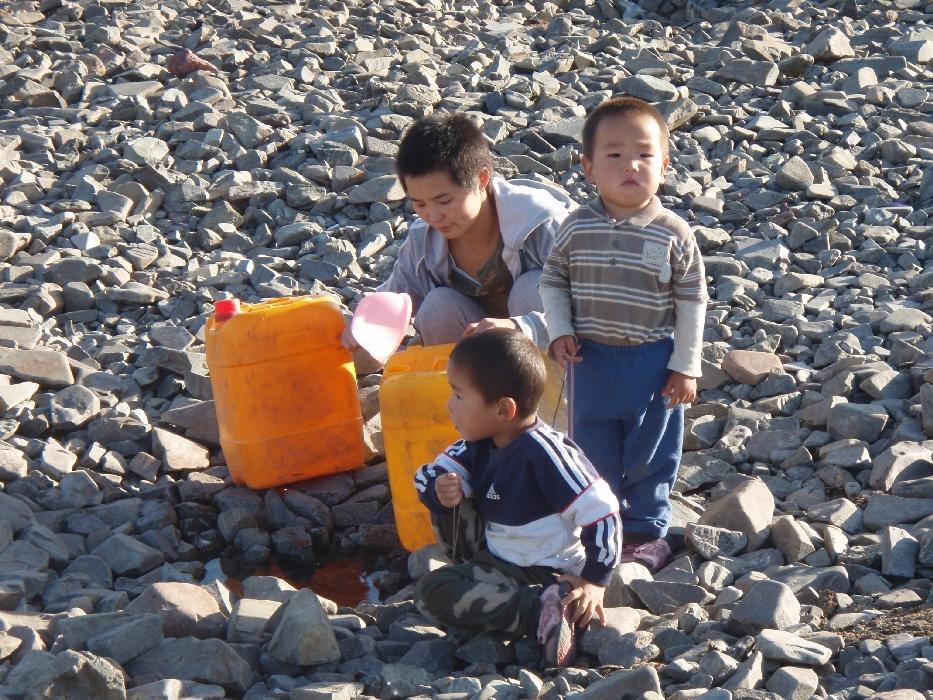 Humanitarian and Development
Place
Ulan Bator, Mongolia
Sponsor
Laurent Phan
Grant(s)
30 000 € to the Selection Committee at 2009/03/31
Project leader
« This ambitious project will help identify innovative solutions in terms of wastewater services.
These alternatives can be reproduced on other similar programs, in areas suffering difficult installation conditions. Besides, the close involvement of the players, from the definition of the project, guarantees that it will match the needs of the population will be permanent. »

Laurent Phan
Like most countries, Mongolia has been experiencing a major rural exodus for several years. To the point where Ulan Bator, the capital with a population of a million, consists today of nearly 60% of new arrivals.
Lacking resources, the newcomers are settling on the outskirts of the city, in traditional yourts called "Ger" or in makeshift housing, forming new neighborhoods, called "Gers zones", which are growing exponentially. In these conditions, urban development can barely keep up: the lack of infrastructures is flagrant, especially where water is concerned. Access to drinking water is in fact limited to public water kiosks, where consumption ranges between 4 and 10 liters per day and per capita. As to the latrines, they are normally only used once: once filled, they are covered and the inhabitants dig new ones. And yet, this process is impeded by the smallness of the individual plots, in addition to the pollution of the soil that it causes.
On the whole, the water balance of the area is extremely poor: the absence of a genuine wastewater treatment system pollutes the city water and the subsoil, and drinking water is often stored by the families in old industrial containers, and is generally of very poor quality. For these two reasons, the sanitary conditions are deteriorating fast in the Gers zones, to the point where some diseases (dysentery, hepatitis A) are spreading from year to year.
Finding the best answers
Action Contre la Faim (ACF) installed in Ulan Bator since 2001, employs three expatriates and 32 Mongols to work in the city. Having accurately gauged the extent of the degradation, it plans to try out various alternatives to improve access to water, to hygiene, and to sustainable sanitation systems. By relying on many local players, its program involves testing various methods and technologies, in order to identify the best alternatives that can then be implemented by the public or private sectors.
With a large number of partners - including the municipality, various ministries and many universities - it plans to work in four directions: familiarization with the risk of excessively low water consumption, the identification of sustainable wastewater treatment solutions, the improvement of home water management and hygiene practices, and the installation of various alternatives in groups of homes enlisted to participate in the pilot experiments.
The Veolia foundation is providing support to this program by financing the construction of latrines and part of the wastewater disposal and treatment systems. Between March 2009 and the end of 2011, 44 500 persons will thus benefit from a program aimed to ensure the improvement of their quality of life, perpetuated by the learning of new hygiene practices.