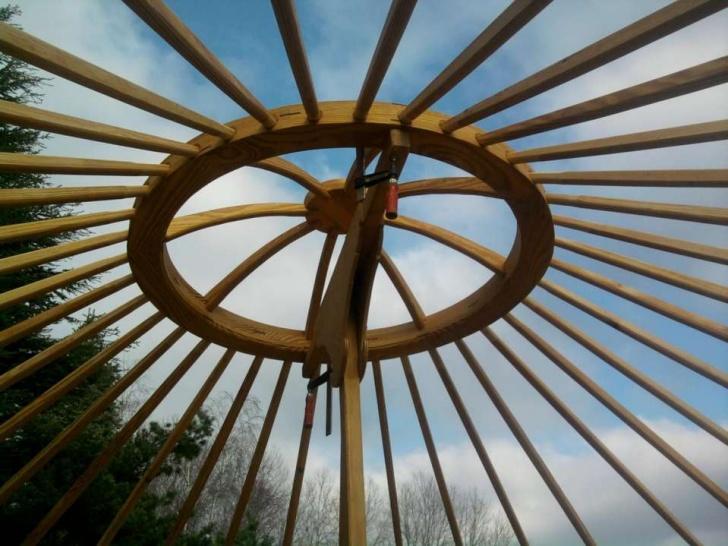 Plateforme d'Insertion par l'Humanitaire et la Coopération (PIHC), by virtue of its project that connects workforce development with humanitarian action, is a one-of-a-kind nonprofit. Created in 1994 at Romans-sur-Isère, it offers three activity hubs (training, social and professional counseling, and integration through business activity), relying on local development and international cooperation. The structure is approved by the State as a training centre and subsidized by the French Labor Authority as a workforce development structure. It has some thirty employees.
Diversification that meets strong demand
As part of the diversification of its business activities, PIHC received the benefit of a Local Counseling System in 2011. A consultancy firm commissioned by the State services demonstrated the importance for the nonprofit and its back-to-work employees of expanding its ecobuilding related operations. This type of service reflects strong demand in the Drôme district, offering a broad panel of outlets to skills training and a lasting job. The principal beneficiaries are the nonprofit's back-to-work employees, as well as those of the partner Structures for Workforce Development through business activity, active in the other trades. Boosted by this recommendation, PIHC has launched a new project for its back-to-work employees around these trades, in order to create a workforce development agency.
Ecological, social and economic values and objectives
With the use of locally produced healthy and natural materials, indoor and outdoor insulation services and the promotion of ecoresponsible behavior, the project respects the environment, the wellbeing of the occupants and the workers; it limits energy dependency, particularly for low-income homes; it stimulates the local economy while reducing transportation; it cuts waste (leasing and production of waterless toilets, composters, etc.). It enables long-term jobseekers to get back into a worthwhile activity and to discover new jobs associated with new building practices (ecological framework/joinery, insulation, waterproofing and masonry). It establishes a bridge to training and to jobs under development in the region:
production and installation of wood frameworks and cladding with ecological, acoustic and thermal insulation using cellulose fiber, wool, wood fiber;
construction and installation of green roofing;
outdoor arrangements: terraces, wood fences, small-scale masonry;
outdoor insulation (lime and earth coatings);
indoor arrangements: parquet, paneling, staircase, furniture.
Solid resources and partners
To achieve this, PIHC has acquired powerful resources. The professional staff has skills in the area of structural framework, joinery, ecological masonry, green roofing, thanks to participation in technical training with the Neopolis training center. The production shop (200 square meters) is equipped with machine tools and portable electric tools meeting the latest standards. A truck and its site trailer are equipped with efficient portable electric tools. In the project startup phase, PIHC is creating a pool of building professionals (architect, design office, mason, electrician and heating specialist) for comprehensive and coordinated action on the worksite and is developing partnerships with the social landlords to operate in multifamily housing and with low-income households.
The success of the project demands maintaining the variety of services in order to meet demand from a broad clientele and to enable its employees to grasp techniques associated with various building trades, in a tense economic context. It is therefore necessary to make solid investments: purchase a second means of transportation (double cab flatbed truck) and portable electrical tools enabling each team to work separately and independently. To do this, PIHC has support from a back-to-work fund of the General Council of the Drôme and from Crédit Mutuel (Creavenir), and has approached many corporate foundations, including the Veolia Foundation, active in job counseling.