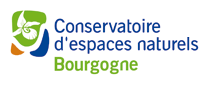 Environment and Biodiversity
Place
France
Sponsor
Frédéric Le Scao
Grant(s)
€20,000 to the Selection Committee at 2011/10/20
Project leader
"The Conservatoire provides expertise that is not at all theoretical but practical, and succeeds in upgrading the practices positively and constructively in a historical industrial zone where the land is still at the service of man and not the reverse. The creation of the observatory supplements its action by an educational aspect primarily aimed at children."

Frédéric Le Scao
Created in 1986, Conservatoire d'Espaces Naturels de Bourgogne is a nonprofit association of general interest, member of Espaces Naturels de France, the Federation of French Conservatories of Natural Spaces. It protects, manages and opens up to discovery, nearly 155 natural species on nearly 5,000 hectares (12,000 acres) in the area, by means of acquisitions. It initiates studies and management projects with the help of specialists in partnership with local players. Having become a privileged player in the programs for the conservation of natural environments in Burgundy (lakes, pools, marshland) or of high-stakes species across the territory (like the corn crake), it assists the regional authorities in the implementation of their "biodiversity" policy. It also plays a role in raising public awareness about nature conservation, particularly through guided tours and many publications.
Education in the field
Under a partnership concluded with the Urban Community of Creusot Montceau since 2008, Conservatoire d'Espaces Naturels de Bourgogne helps the municipality in its wetland remediation and conservation projects. It has thus completed a management plan for the pond of La Noue, the ponds of Saint-Sernin-du-Bois and the Fontaine Sainte peat-bog in Saône-et-Loire. In doing so, the Conservatoire has proposed familiarization of communication projects in these three natural spaces, with the construction of a bird observatory, nature interpretation panels and a trail on pilings to enable the public at large and schoolchildren to wander through the sites.
The Veolia Foundation has joined the Creusot Montceau Urban Community and the local nature defense associations to produce these educational tools, backing a nonprofit that it knows well. The Conservatoire is in fact a long-time partner of Veolia Water in Saône-et-Loire: Its counseling has enabled it to improve its practices (flow management, vehicle movements, waste disposal) on the ponds of La Noue and Saint-Sernin-du-Bois, for example.