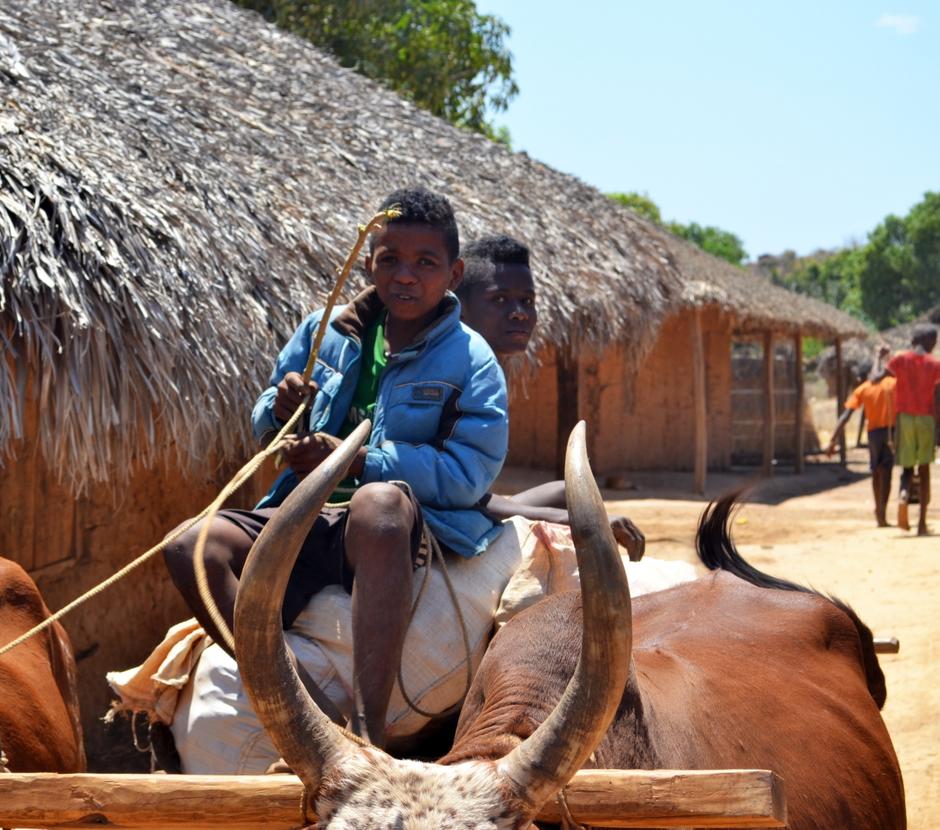 Humanitarian & Development
Location
Diana Region, Madagascar
Sponsors
Philippe Bloch
Damien Machuel
Grants
€40,000 at the selection committee meeting on 13/10/2016
€220,000 € at the committee meeting on 18/06/2018
€150,000 € at the committee meeting on 14/09/2020
Project Leader
Nanoé Développement was founded in August 2016 on the basis of an observation: lack of electricity is one of the prime obstacles to Africa's development and prosperity. To this day, millions of people are stuck in extreme poverty.
A doubly innovative approach
The two engineers at the origin of the association are convinced that it is possible to develop access to electricity by creating a new, progressive and modular model: "lateral electricity". Their approach is to give priority to the gradual interconnection of small, decentralized, locally managed networks rather than waiting for the development of a national infrastructure that can stop at the gates of rural areas.
Their project is based on a device called a "nano-grid" that runs on solar energy. It supplies electricity to five or six households, which purchase a quantity of energy in advance by cell phone via a secure platform. The low-cost electricity supplied to each household can power two or three LED lamps and charge an electrical/electronic device, such as a telephone.
Innovation is also societal: the model developed by the association aims to structure a local decentralized electrification sector made up of small local entrepreneurs (or "nano-entrepreneurs"). Once trained by Nanoé, they deploy nano-grids, powered by solar panels and connected to batteries, which they choose to operate or own. These facilities serve between four and six households that purchase the electricity generated from the contractors. The potential benefit to the contractors is 1.6 times the national median income.
In this way, Nanoé Développement intends to participate in improving access to employment for young people, a major socio-economic issue in sub-Saharan Africa.
A test phase before the spin-off
Thanks to the support of the Veolia Foundation, an experimental phase was conducted in the first half of 2018 in an identified area in northwestern Madagascar where less than 5% of the population has access to electricity. The payment solution was supported by Orange, which has a strong presence in Africa with its Orange Money offer. In four months, fifteen nano-entrepreneurs were trained, 100 nano-networks deployed and nearly 300 households connected.
The next step, once the replicability of the nano-networks has been proven, is to prepare for the very large-scale dissemination of this model of lateral and solidarity-based electrification.  The objective is to connect several thousand rural Malagasy households to modern energy.
In 2021, three additional lateral electrification platforms will see the light of day in addition to those already operational in Ambanja, Ambilobe and Antsirasira. Around 100 nano-entrepreneurs will be trained in addition to the 60 already active. These objectives will make it possible to reach more than 100,000 direct beneficiaries and to create more than 150 direct, long-term jobs. They will also enable the lateral electrification model to become the first electrification solution in northern Madagascar, ahead of all network operators and distributors of individual solar systems. 
The ambition goes beyond Madagascar. Nanoé Développement intends to capitalize on this experience to make lateral electrification known outside the island's borders and to raise awareness among African and international decision-makers, both public and private, on its advantages over current electrification solutions.