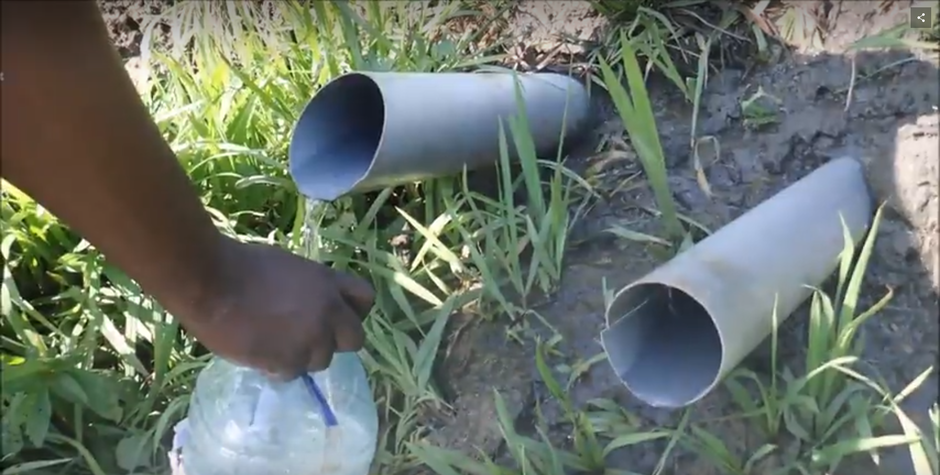 Humanitarian & development
Location:
Madibu (Republic of the Congo)
Sponsor:
Emma Bourrat
Grant:
€5,000 at the 10 April 2018 Selection Committee (winner of the Public's Award at the 2018 Student Solidarity Awards).
Project Owner
Founded in 1989, TR Monde is a development aid organisation created at Engees in Strasbourg (France's national water and environmental engineering school). All the organisation's members are engineering students at the school and undertake projects involving the techniques taught as part of their training at the school. TR Monde gets involved in drinking water supply, sanitation and public hygiene projects. The organisation operates in countries such as Madagascar, Cameroon and Morocco. 
Restoring a water source that has been out of use for years
In the Republic of the Congo, the TR Monde students have developed a drinking water gravity-based supply system restoration project in the Kombé neighbourhood in south Brazzaville. The water source used in the past in the neighbourhood is now blocked, leaving 8,700 people without drinking water. Reinstating this water source would enable the entire neighbourhood to be supplied with drinking water and in this way significantly improve the residents' living conditions.
Raising awareness and ensuring that the system is sustainable
Apart from funding, the organisation also provides human and technical support. 10 students travelled to the country in summer 2018 to take part in the construction of the drinking water supply system. This trip also helped raise the local residents' awareness about drinking water usage practices and helped ensure that the local people will maintain the system in the long term. In addition to training for the local community, a standpipe worker and a local water management committee were trained at the end of the project.