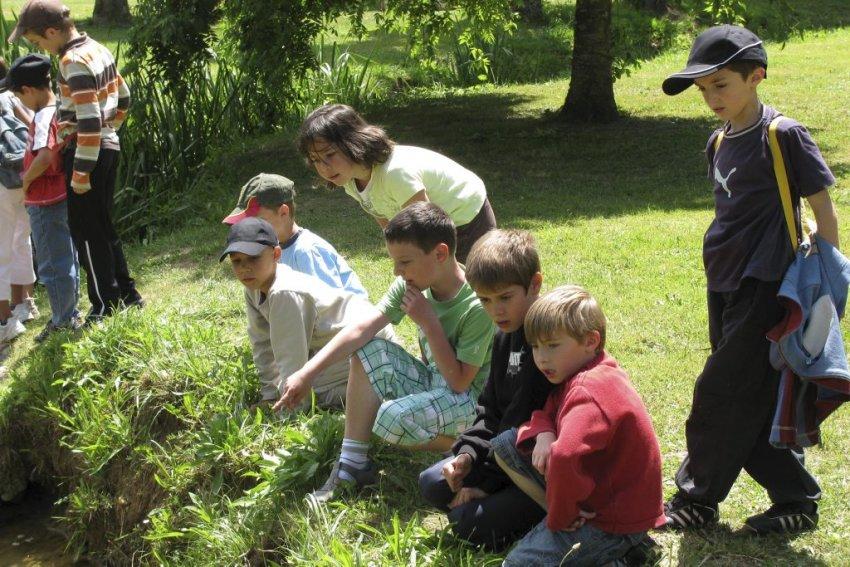 Environment and Biodiversity
Place
Ile-Saint-Denis, France
Sponsor
Philippe Brion
Grant(s)
€6,000 to the Selection Committee at 2012/12/19
Project leader
Initiatives Environnement
"The activities of Initiatives Environnement, developed with few resources but much enthusiasm, appear to be exemplary, both in terms of environmental education and for exchanges and the maintenance of social bonds in the commune "

Philippe Brion
The nonprofit Initiatives Environnement, created in 1997, has assumed the mission of using awareness-raising projects to promote environmental education and civicmindedness in the Seine-Saint-Denis district.
A project focusing on biodiversity was thus carried out on the territory of the commune of Île-Saint-Denis (2004-2007).A broad public enjoyed the project: children from the primary schools and municipal and nonprofit leisure centers, jobseeking adults, in partnership with local nonprofits (Halage and Ebullition) and the mass public, with a highlight: an interactive exhibition on the biodiversity of Île-Saint-Denis.
Since 2008, the nonprofit continues its biodiversity awareness-raising projects at local events like the Heritage Holiday, the Sustainable Development Conference, Seine Commune, etc.
Taking a new look at the environment
Today, Initiatives Environnement, using pedagogical resources, plans to produce events on the topic of biodiversity and the discovery of the natural heritage of Île-Saint-Denis. These materials will assume the form of a game "Treasures of the Isle" and a book "Vagabonds of the Isle". The game, designed for the children, young people and families of the Ile, is aimed at all educational players, teachers, educators, group leaders, etc. An edition for elementary schools, junior high schools and local leisure centers is planned, and future users will be trained to promote joint projects around this issue on a given territory. The nonprofit thus works toward better educational consistency and hence more effective conservation of the biodiversity. The booklet "Vagabonds of the Isle" is reserved for the mass public with a print run of 3 000. Its content takes up the themes dear to the nonprofit, like the incentive to a personal discovery of the natural heritage by rambling through the town. These tools will ultimately enable the local public to learn about the value of the biodiversity, and also to derive a fresh view of their environment, and, why not, to strive daily to conserve it.
Having received a grant in 2005 for the construction of an educational garden on an old wasteland and for a travelling exhibition, the nonprofit has demonstrated its effectiveness in carrying out environment awareness projects. The Veolia Foundation is therefore covering the production of the teaching aids for this new project.
---
Other project supported in 2005
Initiatives Environnement
Domain : Environment and Biodiversity
Country : France
Grant : 2005/12/06
Support for a new program to raise awareness of eco-citizenship practices among Ile-Saint-Denis inhabitants