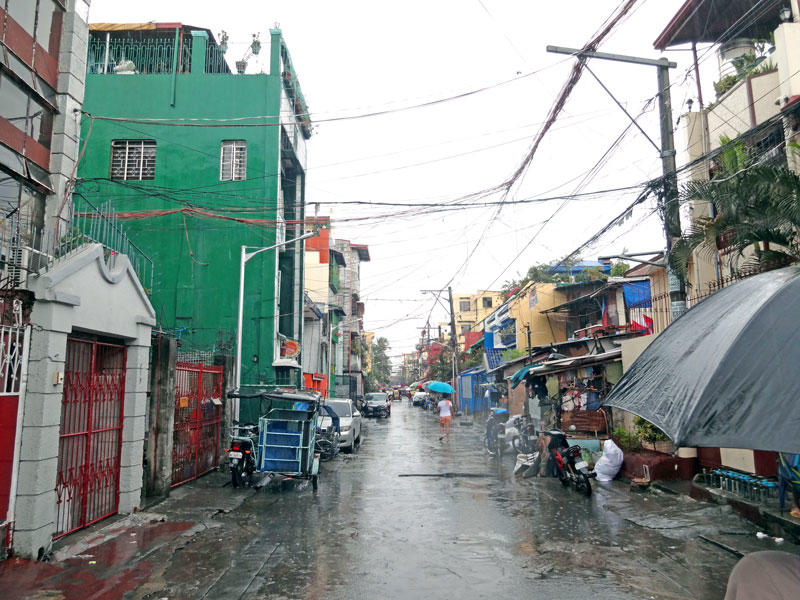 Humanitarian & development
Location:
Manila (Philippines)
Sponsor:
Thibaut Constant
Grant:
€100,000 at the 10/4/18 Selection Committee
Project leader
"This project has evolved year after year and has led to MDM getting involved in a health aspect which was not originally taken into consideration because it was too complex - environmental health. It is a fantastic example of the complementary nature of the Foundation, which provides technical skills (air quality, waste management, recycling) and the NGO, which helps build the community, so that this type of project can be launched."
 Thibaut Constant
A longstanding partner of the Veolia Foundation, MDM helps communities in need all around the world. The NGO has worked in the Philippines on several occasions: following Typhoon Angela in 1995 and Typhoon Haiyan in 2013 and more recently as part of the programme to protect WEEE recyclers in Manila supported by the Veolia Foundation.
A cross-cutting global approach
This pilot initiative targets communities and their everyday lives and has opened up the possibility of a new project run jointly by MDM and the Foundation. In Barangay 775, a Manila shanty town, the two partners are now adopting a holistic approach. The idea is to raise the population's awareness about the fact that adopting eco-friendly behaviours has a direct impact on their health.
 
An exploratory visit by Veoliaforce volunteers took place in summer 2017. MDM identified a district in which to conduct a review of environmental and health problems. The three experts commissioned by the Veolia Foundation measured water and air quality and studied household waste management and sanitation solutions. The NGO drew several conclusions and set itself a goal - counter environmental risks to improve everyone's health.
Raise a community's awareness about environmental health as it impacts on human health
The project revolves around a global approach and MDM is once again receiving the support of the Veolia Foundation. Phase one will be based on initiatives designed to gain the trust of the local community and a sociological study will be conducted at the same time to grasp the social dynamics that drive the target community. Preventing household fires and the harmful presence of contaminated stagnant water, which attracts mosquitoes, rats and other animals that are carriers of contagious diseases, are two of the topics to be covered. MDM will then focus on the issue of Barangay 775's reservoir, waste management and using alternative energies on a daily basis, particularly for risk-free cooking.
 
This health and environmental risk prevention and reduction programme is a long-term undertaking. MDM is planning for jobs to be created in waste collection, for example, over the next two to three years. The project requires time and commitment in order to improve the environment and consequently health.