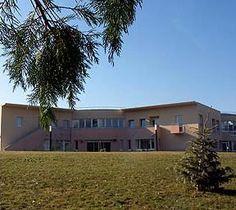 Social and Employment
Project leader
Place
La Ferté-Gaucher, France
Sponsor
Arnaud Penverne
Grant(s)
20 000 € to the Selection Committee at 2007/10/02
"This is a project that I keep close to my heart. When I visited this specialized welcome home, I discovered a very well designed establishment. We all know how hard it is to offer psychically challenged adults a decent living environment: Adef Résidence has succeeded by combining therapeutic care and daily activities, all the way to the end. The location is superb, deep in nature, and yet not really isolated. The many activities take place in appropriate facilities. The accompanying team includes some 40 devoted, highly sensitive persons, demonstrating an implacable determination to fight for the wellbeing of the residents in their charge."
Arnaud Penverne
Opened in May 2003, the specialized welcome home "Le Sorbier des oiseleurs", at La Ferté-Gaucher, accommodates 42 psychically challenged adults. They obtain medico-social accompaniment, socialization programs, and can thus set up personalized living projects. The residence runs smoothly, but the managerial team lacks a warm and friendly place to assemble the staff and the residents.
An opening to the world
Since a masonry extension of the building was inconceivable, the association running the residence decided to build a lightweight structure composed of four semicircular arches. This solution will add another 100 m2. This new area will be pleasant, warm and functional, and will gather together, in the same place, the managerial teams and the residents of the center. Later on, it may also host events and meetings with the outside world. This evolution is beneficial for the sometimes heavily handicapped patients, which the Veolia foundation was eager to support.