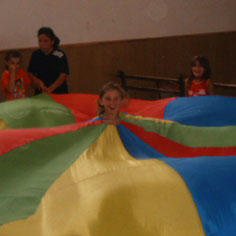 Social and Employment
Place
Mitrovica, Kosovo
Sponsor
François Marchand
Grant(s)
€12,000 to the Selection Committee at 2005/04/05
  Project leader Equipe de Paix dans les Balkans
«  I met the current EPB chairman even before the Association was formed. I have great confidence in his desire to participate in non-violent conflict resolution and in the ability of the Association, today, to carry out such work in what remains a difficult area. »

François Marchand
In 1994, several international NGOs established "Balkan Peace Teams", or in French Équipes de Paix dans les Balkans (EPB), to try to reduce the level of violence in this part of the world. Six years later, only the French EPB branch remained active as the other NGOs had decided to end their work. At that point, EPB decided to concentrate its work on the town of Mitrovica, in Kosovo, so as to increase its effectiveness. Since 2001, it has been sending regular missions of teams of volunteers who try to recreate the necessary conditions so that each community understands the importance of dialogue. The work they do encourages different parties on the ground to meet: Serbs, Albanians, Bosnians and Roms.
 
Getting children to speak
For the last two years, EPB has been especially active in promoting games-playing workshops in which schoolchildren cooperate with each other, so as to encourage self-expression and communication with others. It also takes responsibility for training the people who will take over from them later. In July 2003, for example, the training of 13 monitors made it possible to organise sessions throughout the next school year, for which 250 children were able to sign up.
EPB wants to continue this type of training, which will make it possible for the management of the workshops to be turned over to local teachers in the future. EPB therefore asked for a grant from the Veolia foundation. The €12,000 grant will provide the means to train, as a matter of priority, members of local partner associations of EPB. At the end of the spring and summer sessions of 2005, six new monitors will be hired and three others will be qualified to coordinate and increase the work, whilst still carrying out their teaching duties. In total, this will double the number of young people benefiting from these activities.