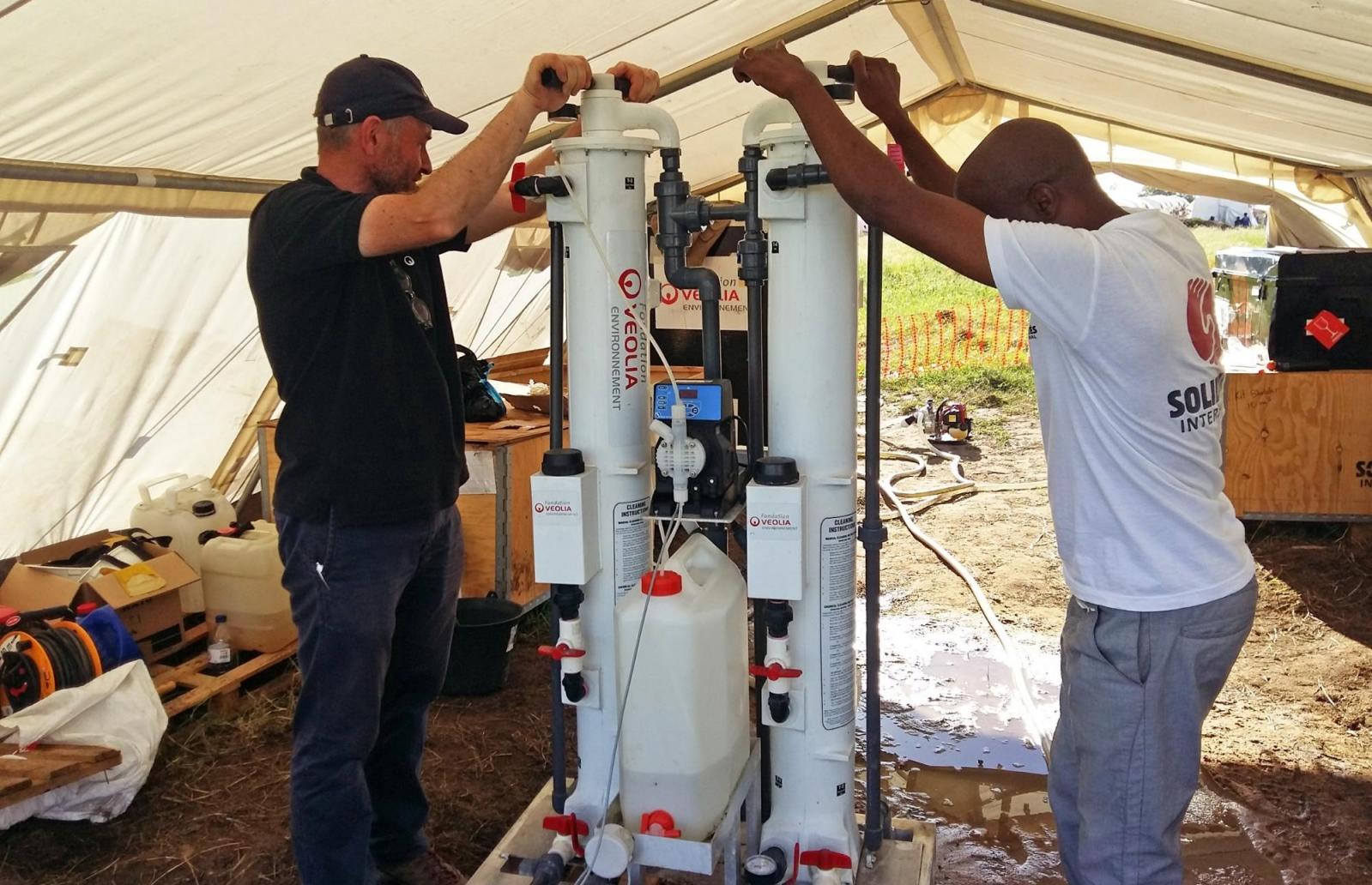 You and your Veoliaforce partner were part of the second wave of volunteers who took over from another pairing of Veoliaforce volunteers. What was your role?
Frédéric Gogien: The Aquaforces were set up before we arrived. When Marie Gaveriaux and I took over a few weeks after the disaster, our aim was to secure and optimise water production, and then hand over control to local teams.
 
How did the training phase go?
FG: We worked with four Mozambicans who quickly became able to operate the machines independently. The challenge was to keep adapting to the context.
 
You were given the nickname Inspector Gadget...
FG: That's right! The young people who we were training called me Inspector Gadget. My mantra is that you have to make do with what is in the boxes so that things work as well as possible. This sometimes means being inventive. Beyond the anecdotal, you need to demonstrate real flexibility during this type of assignment. Solidarités International, our partner NGO, had no idea how long it would be able to stay. So we needed to identify a framework and an organizational method that would secure the operation of the Aquaforces and therefore water access for hundreds of people. Who would buy the consumables? Who would pay the operatives working on the units? Who would plan the involvement of such and such? If we had returned home and water production stopped, I would have viewed it as a failure. In the end, everything went miraculously well. Two NGOs followed on from Solidarités International. We left properly in the right circumstances, undertaking the handovers in the right way. I kept in contact with the teams on the ground until recently and everything is still running smoothly.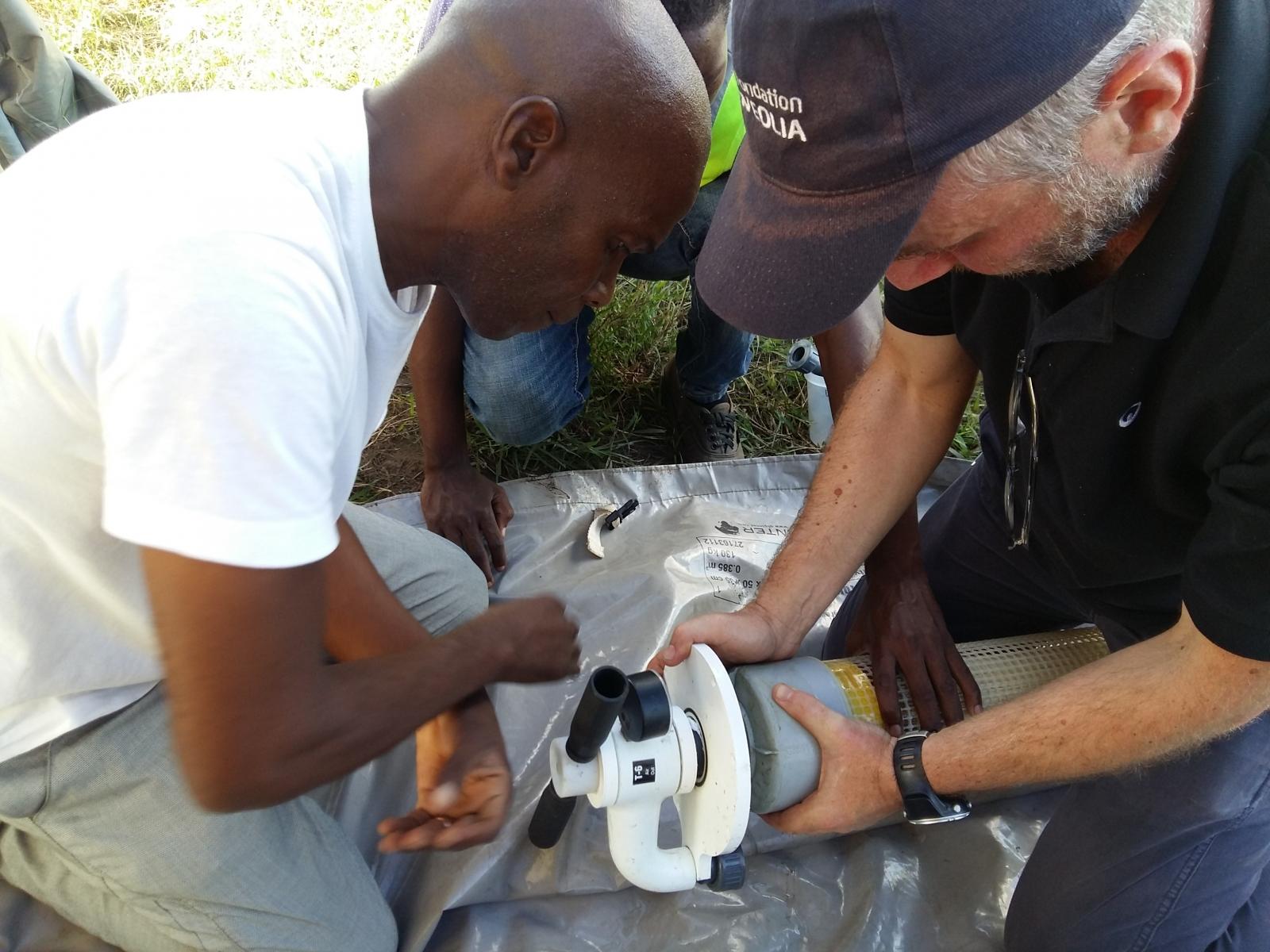 How do you go back to your daily life in France?
FG: There is the gratifying feeling of working for a group that enables me to get involved in this sort of work during work time, and then the need to readapt to a very different job to the one that we had been doing for three weeks.  My post at Veolia Centre-East involves producing a lot of documents - analysis, reports and so on. In Beira, on the other hand, I was producing water!
 
What's your view of the assignment?
FG: I gained a lot of technical knowledge and met some really lovely people. Finally, I have a bit of a paradoxical feeling of having received more than I gave.
Interview by Veolia Foundation.