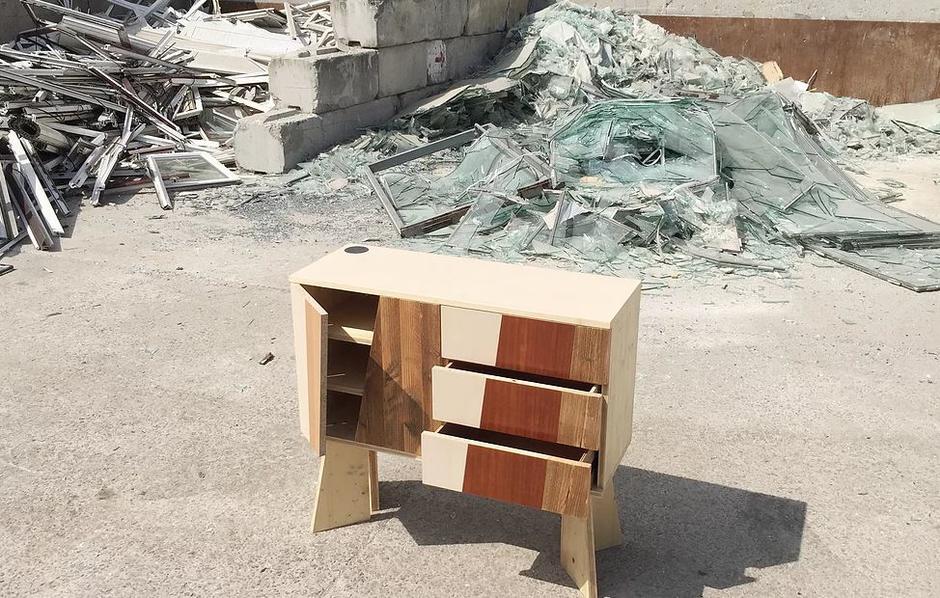 Environment & biodiversity
Location:
Hauts-de-Seine (France)
Sponsor:
Pascal Peslerbe
Grant:
€165,000 during the Board Meeting on 13/02/2017
Project leader
The Extramuros association develops actions to raise awareness on the value of waste materials, particularly wood waste, through their creative transformation into durable and useful furniture and accessories. It is based on a developing market, fueled by French legislation which requires over 500,000 small businesses, SMEs, local authorities, hospitals, restaurants, and other stakeholders to recycle all waste generated by their activities, including furniture.
 
This waste represents over two million tons of products, of which 250,000 tons are from businesses. Recycling it is therefore a major issue in France and an opportunity for Extramuros. This association is a pioneer in upcycling[1] in France and it designs and makes objects and furniture from recycled materials using environmentally friendly processes. This initiative and the association's products have attracted many companies, including Veolia, La Poste, Vinci, Kinnarps, Valdelia, SNCF, ADP, and Rothschild Bank.
 
Developing a pilot sector
Building on these successes, Extramuros is looking to develop, in partnership with Valdelia, the sector's eco-organization, and Kinnarps, a leader in office furniture sales, a pilot project for recovering and recycling materials from furniture office. This project is based on a study of the supply routes to recover the materials needed to manufacture eco-designed furniture and begin to catalogue reference materials. A wide range of eco-designed furniture and accessories will then be designed. Technical plans and assemblies are planned to standardize production and allow prototypes and small series to be manufactured for a full-scale production test. The team will then engage in a phase of advocacy around creations: design of an eBook presenting the products and the philosophy that guided their manufacture, organization of exhibitions in France to develop partner commitment and fostering spin-offs, promotion of the initiative to a diverse public of corporate and public stakeholders, etc.
 
Creating back-to-work jobs
The whole process will be made available to a network of local social economy stakeholders in open source. Extramuros also intends to participate in the development of small production units at local level.
 
The association has created four back-to-work jobs and a new supervisor position for this project. If ten similar structures are created over the next five years, 85 jobs would be created, 75% of which would be back-to-work jobs. Nantes, Montpellier, and Brussels have already shown signs of interest in the association's work.
---
[1]"Upcycling: action of recycling "upwards". In other words, adding value to materials and waste. Unlike re-use, which inherently puts the object and the material back into the circuit without changing its purpose (a table stays a table, a desk stays a desk), upcycling involves work to recover materials or products that are no longer used and transform them into products of superior quality or utility. This work includes major creation, design, and technical thinking efforts.