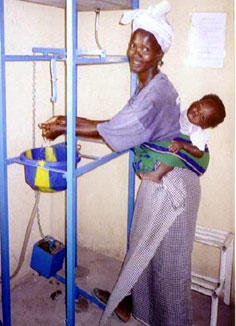 Humanitarian and Development
Project leader
Club Idée-Eau/Amicale d'étudiants de l'INSAT
Place
Senegal
Sponsor
Pierre Disseaux
Grant
3,000 € to the Selection Committee at 2004/05/26
"The hand-washing kit has passed its test with flying colours, it is a committed project with a clear and precise financing plan."

Pierre Dissaux
 
"Go wash up first!" is one of the first things we learn about cleanliness and hygiene as children, but in some parts of the world, this practice is not taken for granted. For example, in Senegal, running water is rare in certain villages making it often difficult to conform to this habit, even though the circumstances make it essential.
This is how INSA (National Institute of Applied Sciences) students in Toulouse decided to design and install "hand-washing kits" in Senegalese dispensaries that lack a water source.
Next stop: waste treatment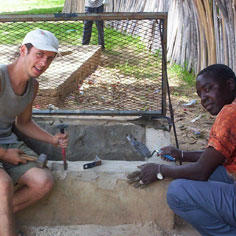 The kits, which they designed at school with their professors using materials bought in Senegal, have been successively set up since 2001 in several of the country's regions by each class of students. In 2004, the villages around Saint-Louis took their turn in receiving equipment, thanks to a grant from the Veolia Foundation.