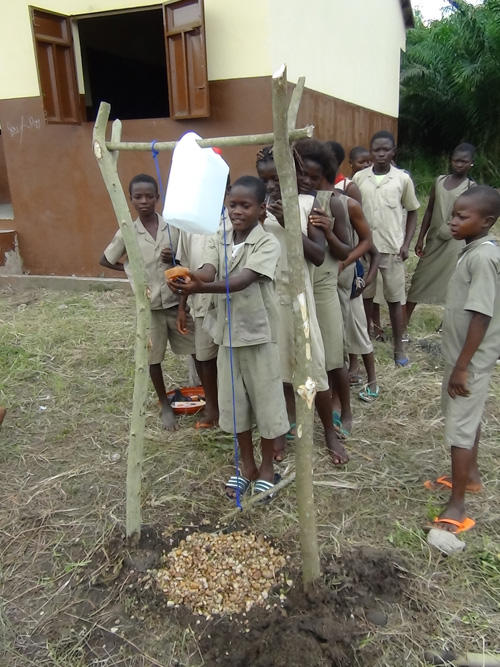 Humanitarian and Development
Place
Agnam, Senegal
Sponsor
Dominique Héron
Grant(s)
€8,000 to the Selection Committee at 2014/10/17
Project leader
"In-depth knowledge of the Senegalese context, 27 years of experience in the field, and a partnership with the national institutions, enable ADOS to conduct projects adapted to the local and national policies."

Dominique Héron
Ardèche Drome Ourosogui Sénégal (ADOS) is a nonprofit created in 1985 by "men and women primarily from the Drôme district who want to initiate and consolidate relations of friendship, exchanges and aid with the men and women of the region of Ouro-Sogui, Matam province, North Senegal". Its already long history has seen its area of action in France and Senegal expand and spread from a generous and humanitarian initiative to support for development. Based on knowledge of each other (each other's realities, values, analyses and experiences), the nonprofit mobilizes all the players in a lasting arrangement, from conception to completion and assessment of the project, making them sustainable, thanks to an egalitarian relationship between donors and beneficiaries who enjoy mutual enrichment.
Education, leadership and decentralized cooperation
The nonprofit has set three working guidelines, combining education and development and international citizenship, the construction and leadership of sustainable partnerships between development players, particularly those of civil society, and decentralized cooperation.
With this focus, the "Health" project fits into the framework of the historic cooperation between the town of Hérouville-Saint-Clair (Calvados) and the commune of Agnam (population 24,000) since 1987. It has set a three-year program of installing latrines in the schools to approach the Millennium Goals for Development (MGD) in the area of water and sanitation for the whole rural community of Agnam. A second phase also calls for testing biogas power units in the families and waste source-separation.
Sanitation, renewable energies and waste source-separation
26 latrines, on the model recommended by the Millennium Drinking Water and Sanitation Program (MDWSP - Senegalese PEPAM - the action framework set by the Senegalese government), will be installed in the public spaces of the rural community up to a rate of about one cabin per 40 students. The idea is to equip the schools that lack latrines and institutions where the equipment ratio is insufficient. For individual private sanitation, the project includes an information/training aspect preparatory to the construction of private latrines developed with PEPAM.
The construction and operation of family plants running on biogas is aimed to improve everyday life and reduce deforestation. Demand from the households already exists, and successful experiments in other villages of Senegal are under evaluation to finalize the model. It should be based on the example of the village of Nguieye-Nguieye, the present reference for biogas in the country. The waste source-separation aspect requires the creation of an ad hoc platform and the identification of one or more partners for utilization of the sorted products.
For the health of Agnam
The Veolia Foundation is supporting this project, which fits ideally into the current issues of sanitation and relies on a long established Franco-Senegalese cooperation, which benefits from attentive accompaniment on the part of the French Embassy and its cooperation department.