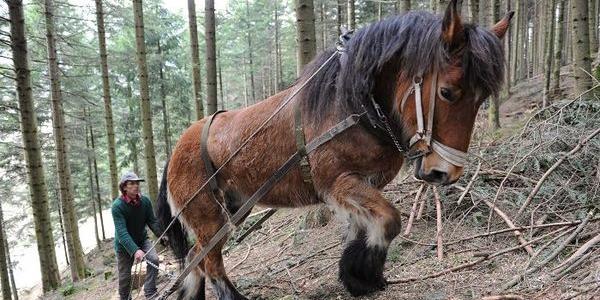 Environment and Biodiversity
Place
Drôme, France
Sponsor
Julien Malandain
Grant(s)
7,000 euro to the Selection Committee at 2005/12/06 Project leader Aire
«  Aire has a good understanding of local demand when it comes to environmental conservation, in addition to its strong expertise in the technical and administrative aspects of the projects it manages. It is totally committed to the success of a diversification project that will save current jobs and create three new ones in the near future. »

Julien Malandain
Even today, nothing can replace the horse for certain types of work. In the Drôme département, two horses will be moving logs from the depths of the forest to storage areas easily accessible to logging trucks. Aire, which specializes in work associated with the environment, will be creating three new jobs in response to a real need. The project arose from studies with the departmental council, the national forestry service and the regional forest plantations center.
Complementary expertise
Aire manages a number of projects associated with protecting the urban, forest and rural environment near Beaumont-lès-Valence: for example, maintenance of river banks, paths and green spaces; pruning; plant engineering and back-yard cultivation of market crops. By adding another string to its bow, Aire is also hoping to ensure the future of its current activities and consolidate four existing jobs. For this project, funded by the Veolia foundation, Secours Catholique and Crédit Mutuel, the association will acquire two vehicles and two horses, along with logging equipment from a farmer who is ceasing operations.