The day after the category 5 (maximum on the hurricane wind scale) Hurricane Irma, Saint Martin (with a population of 40,000 on the French side) and Saint Barthélemy (population of some 9,500) had transformed into a desolate landscape. Boats and cars were embedded in buildings, heaps of debris were topped with fragments of roofs, windows, and pieces of walls, airports could not be used for several days, etc. In additional to the numerous victims, there was considerable material damage including to the seawater desalination plants managed by Veolia, on which the population depends for its water supply, which were seriously damaged.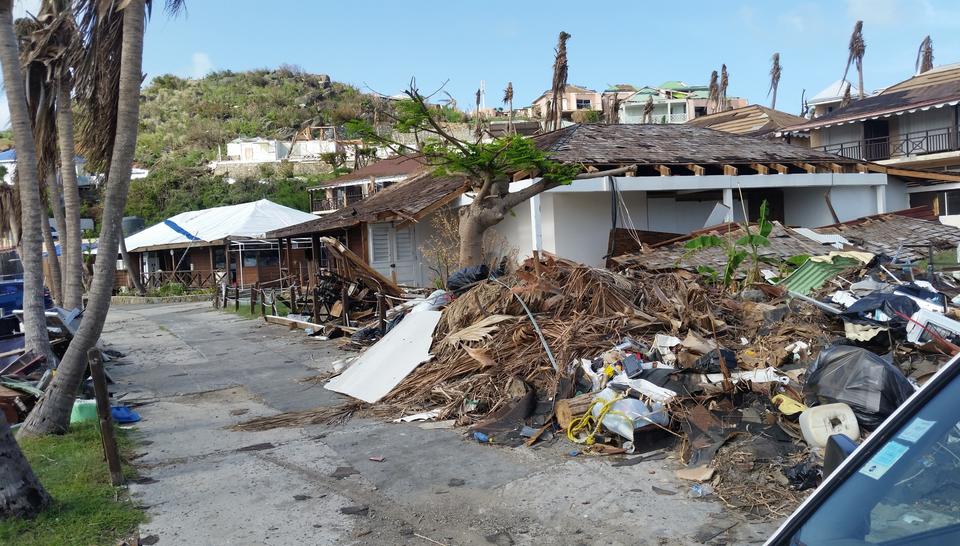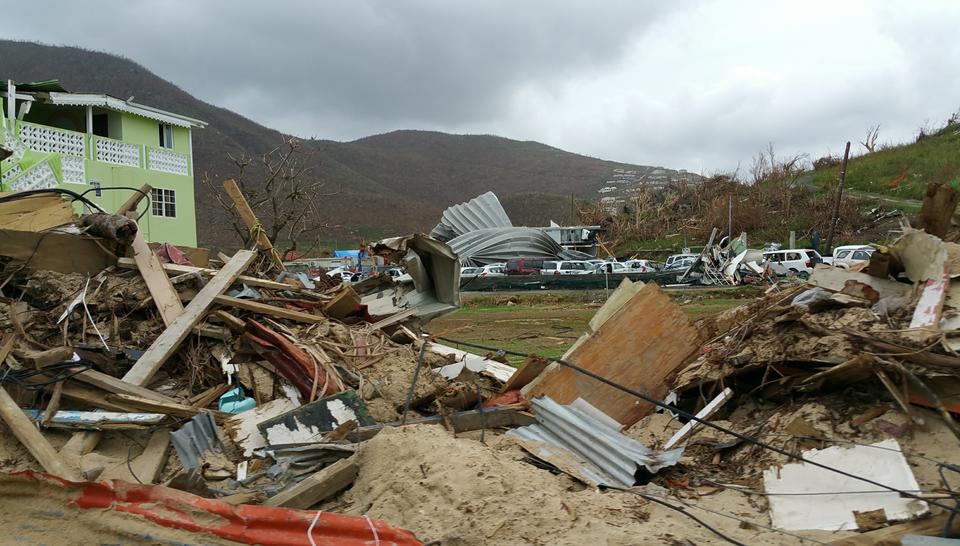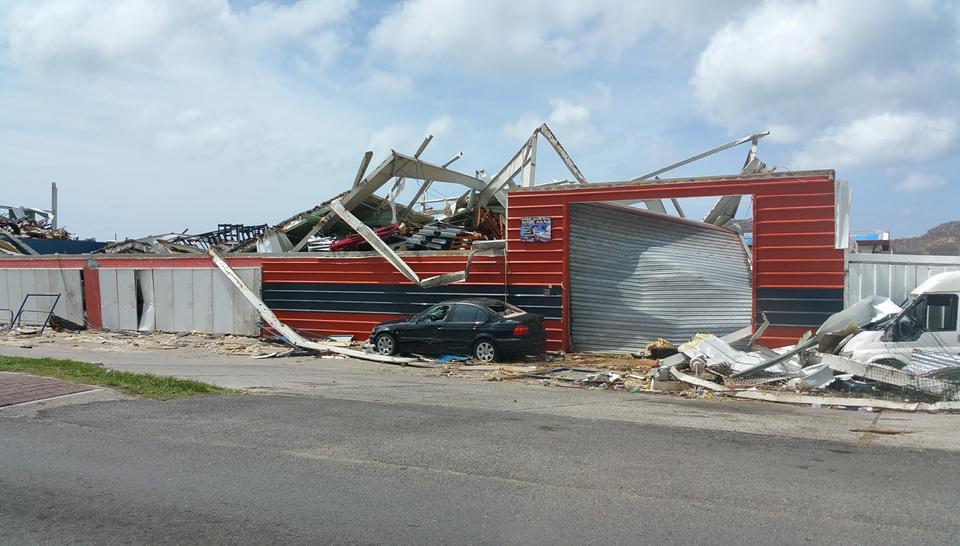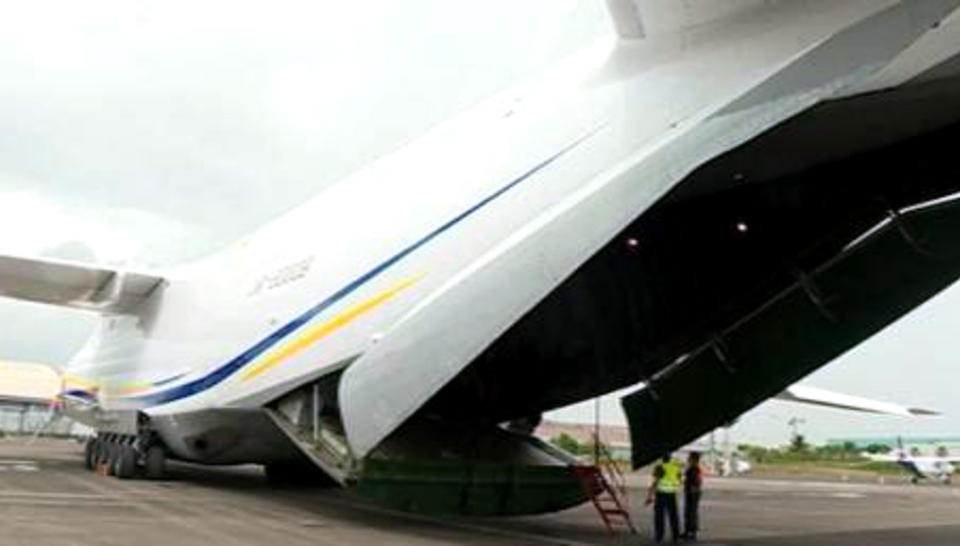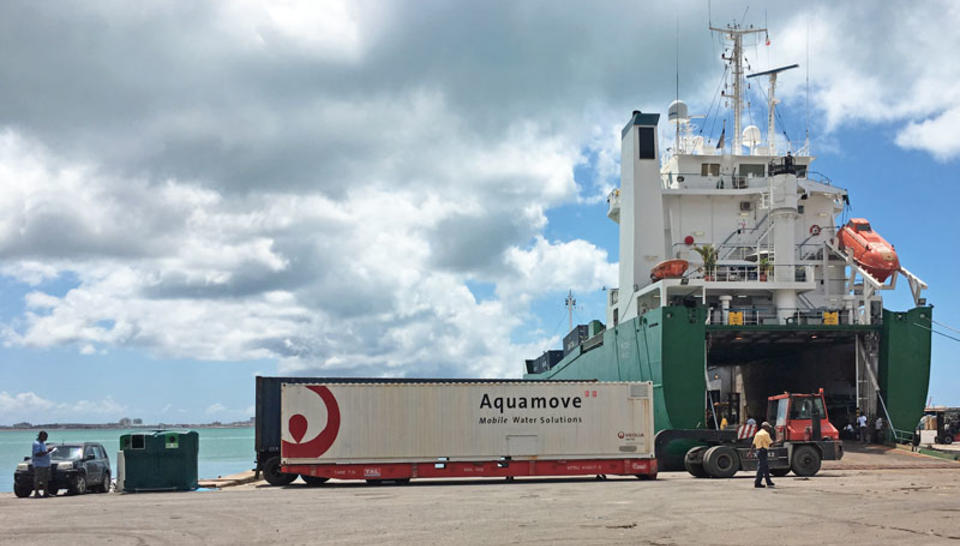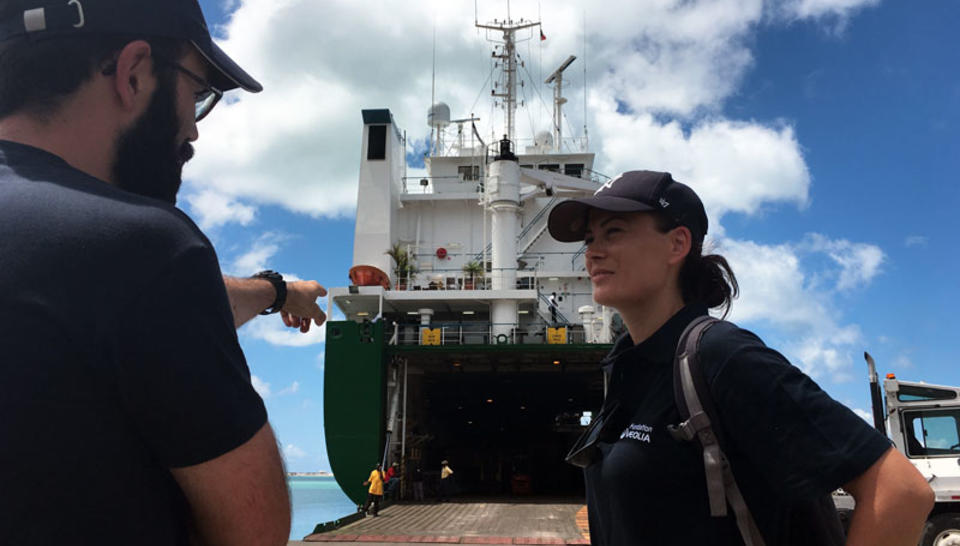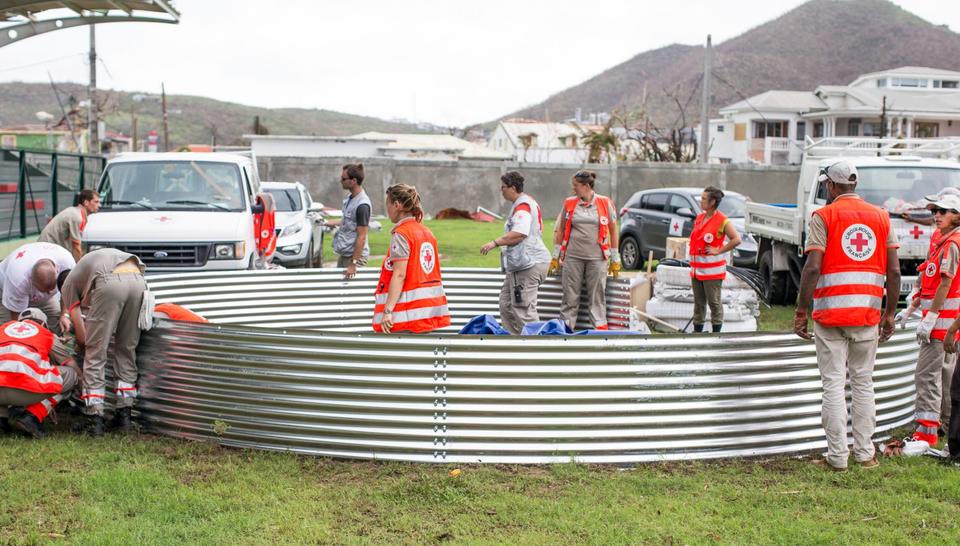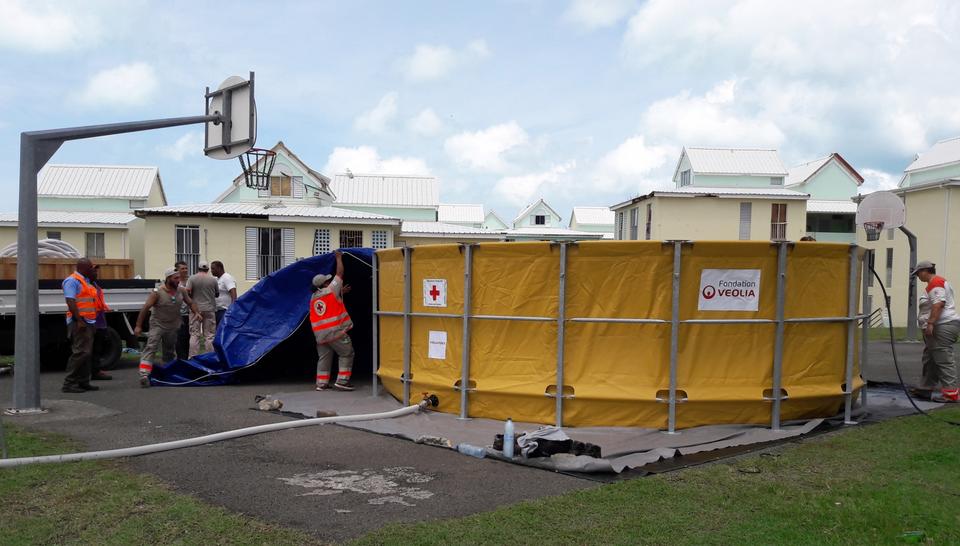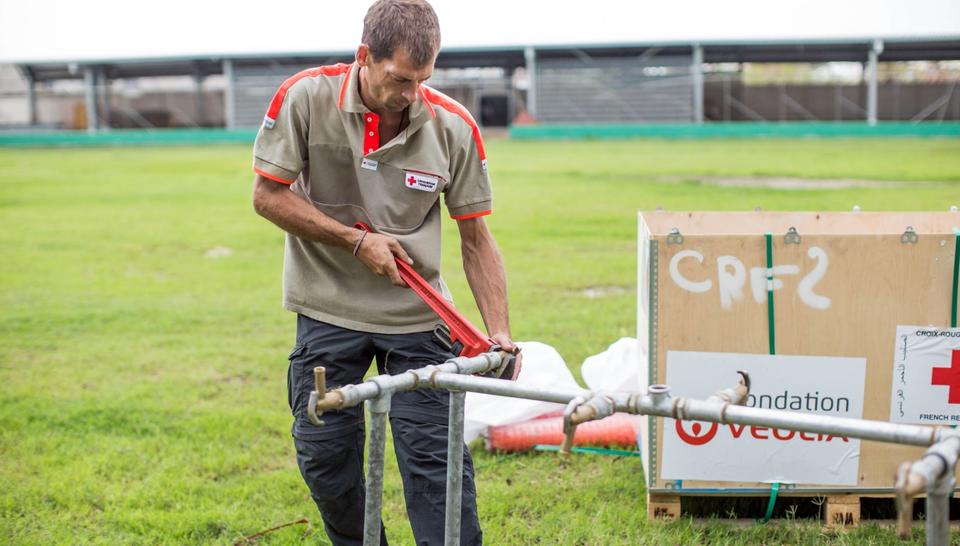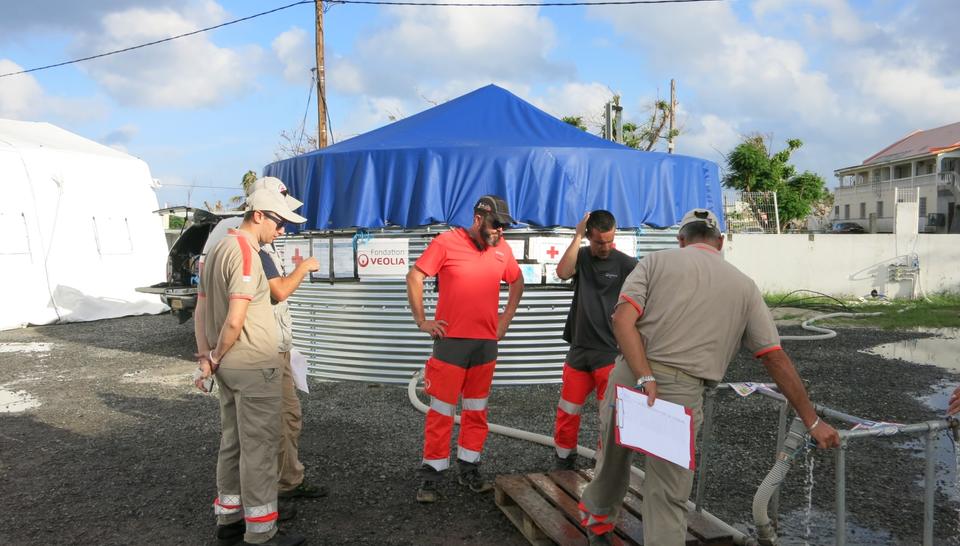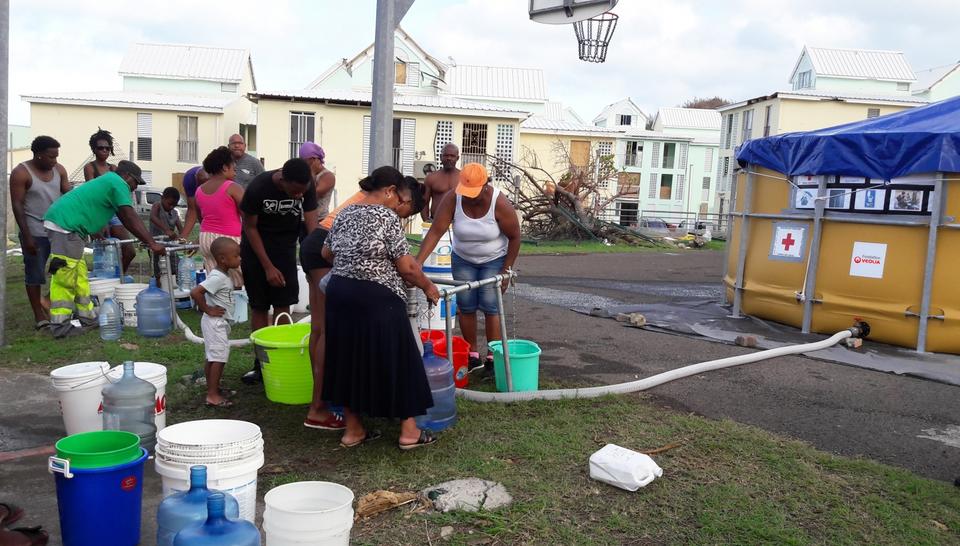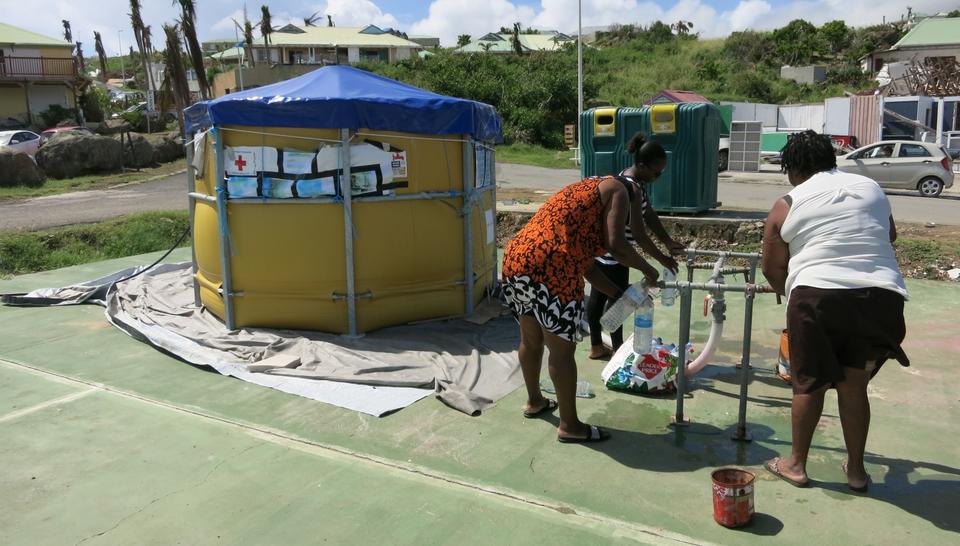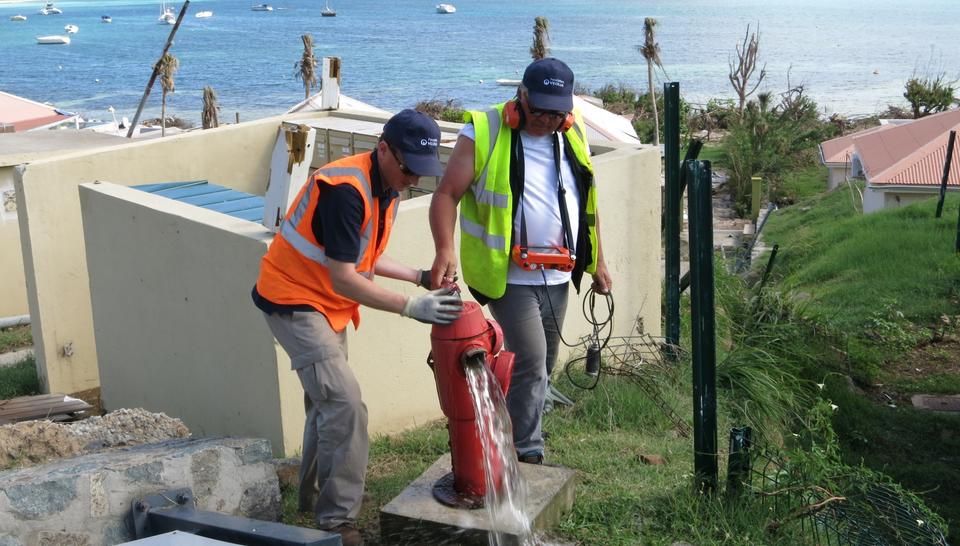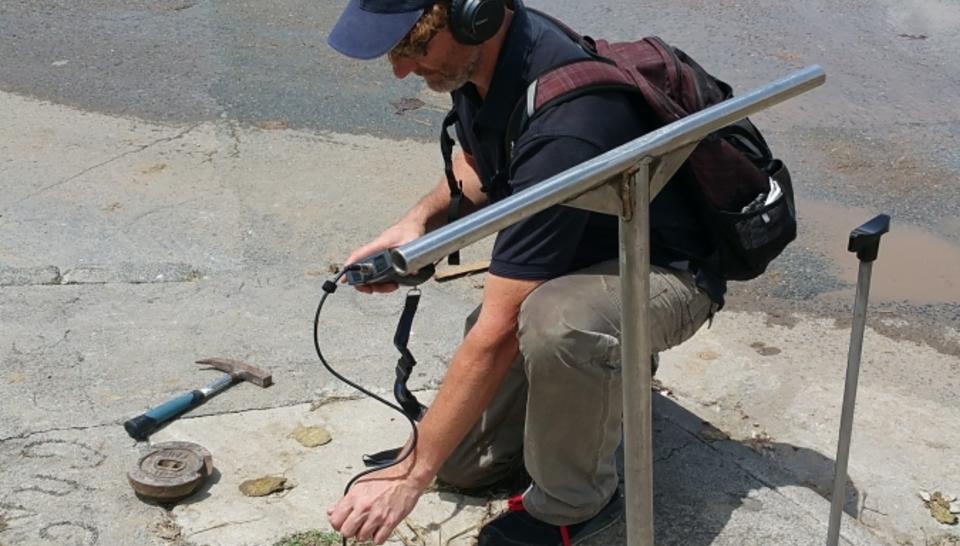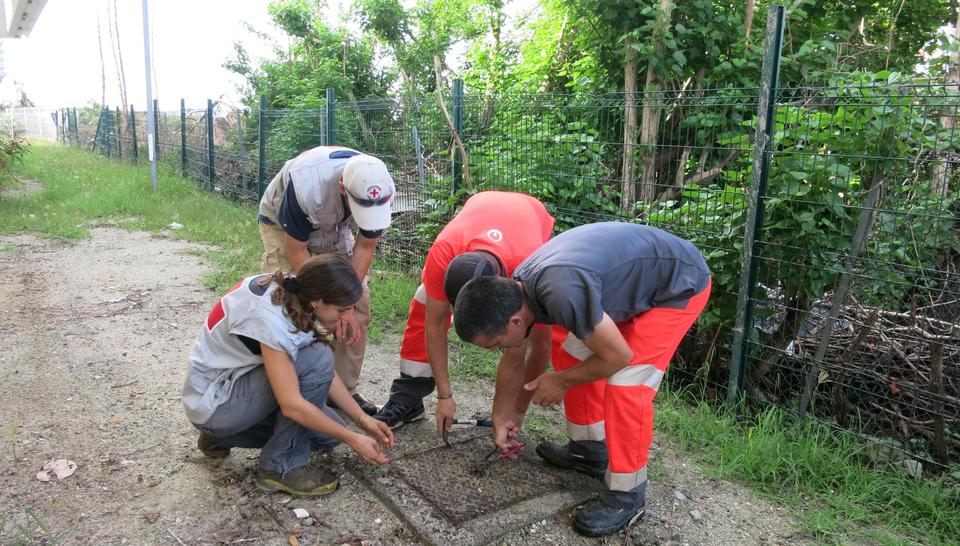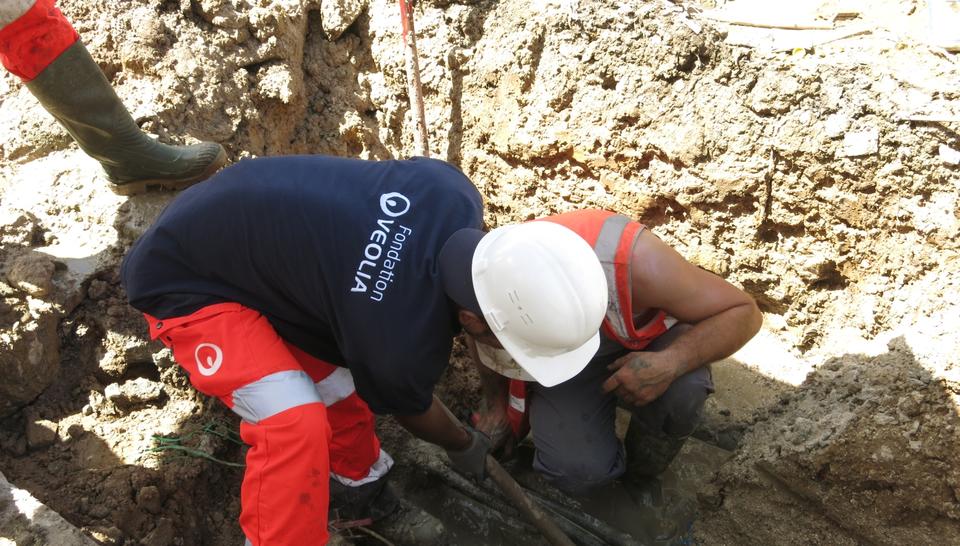 Producing emergency water supplies with a mobile unit
Given the urgency, the Foundation was fully mobilized to rapidly restore water production in the particular context of the first few post-disaster days. A mobile desalination unit was flown in from Spain. It was transported by an Antonov plane chartered by the army on September 13 and it arrived in Point-à-Pitre, Guadeloupe, 48 hours later. The Foundation's experts then tirelessly worked in shifts to organize the loading of the 34-ton unit on barges to Saint Martin and then unload it on arrival at the island. It entered into service on September 25 and produces up to 600 m3/day.
 
Temporary emergency distribution solutions
In addition to emergency production, the Foundation's experts worked on water distribution in Saint Martin. Several of the Foundation's Veoliaforce volunteers were in charge of sending and receiving the many tons of equipment flow in at both the Foundation's equipment warehouse in Massy, Paris, and on-site. These pipe fittings, distribution pipes, plastic water tanks, and other water storage and distribution equipment were used to create twelve fixed points connected to the mains. The French Red Cross ensured public access to these water distribution pipes. As at September 28, 65% of the population had regained access to water. In early November, drinking water production was higher than before Hurricane Irma.
 
Veoliaforce volunteer rotations in the field increased at the end of September to assist Veolia's local teams in searching for and repairing leaks on the mains.
 
Six weeks after the disaster
A month and a half after Hurricane Irma, Saint Martin's drinking water production plant delivers over five million liters of water every day, which is the island's usual total drinking water consumption. Over three quarters of connections have also been restored and over 80% of homes now have a continuous water supply.
 
However, distribution, is now entering a particularly complicated phase as repair work on the network needs to be carried out to stabilize its operation in addition to re-supplying the connections of the customers who still do not have access to water in their homes. In neighborhoods and homes where connections are still out of service, families are supplied by the twelve water supply points set up by the French Red Cross, the Veolia Foundation, and the community of Saint Martin.
 
Since the beginning of operations, nearly thirty volunteers have relayed each other in the field. The Foundation's experts also participated in the Departmental Operational Centre (COD) alongside representatives of the French Government, local authorities, the Red Cross, and network operators, to help coordinate operations. Veolia team mobilization is constant to serve the population.
 
Key dates
September 6 and 7: Hurricane Irma
September 9: Veolia transfers several employees based in Guadeloupe to Saint Martin to strengthen local teams. Their mission is to assess the condition of drinking water production and distribution facilities, which is a prerequisite for their return to service.
September 12: the first team of experts from the Foundation arrive to receive more than ten tons of equipment to store, distribute, and analyze water quality.
September 13 and 17: two new teams of Veoliaforce volunteers arrive in Saint Martin to support the team already on-site on network and water distribution issues.
September 24: The mobile desalination unit enters into operation with a maximum production volume of 600 m3/day.
September 25: Start of Veoliaforce volunteer rotations to support local teams in searching and repairing leaks on the mains.
September 28: 65% of the island's population have access to drinking water again.
November 2: Over 80% of homes have a continuous supply of water
Call for donations from Veolia Group employees
To meet the demand of many Veolia employees who wished to show their solidarity to the victims of Hurricane Irma, the Veolia Foundation opened a special "Irma Emergency" fund. For every Euro donated by an employee, the Foundation also donates a Euro. In six weeks, some 600 employees have donated to the fund.
 
Several local authorities and water companies also wished to support the Foundation's operations on the ground by financially supporting the programs.
 
The seriousness of the situation will require continuous work for many months after the emergency period. All donations will be used to fund emergency, solidarity, and reconstruction programs funded and supported by the Veolia Foundation.
---
Read news from the group: