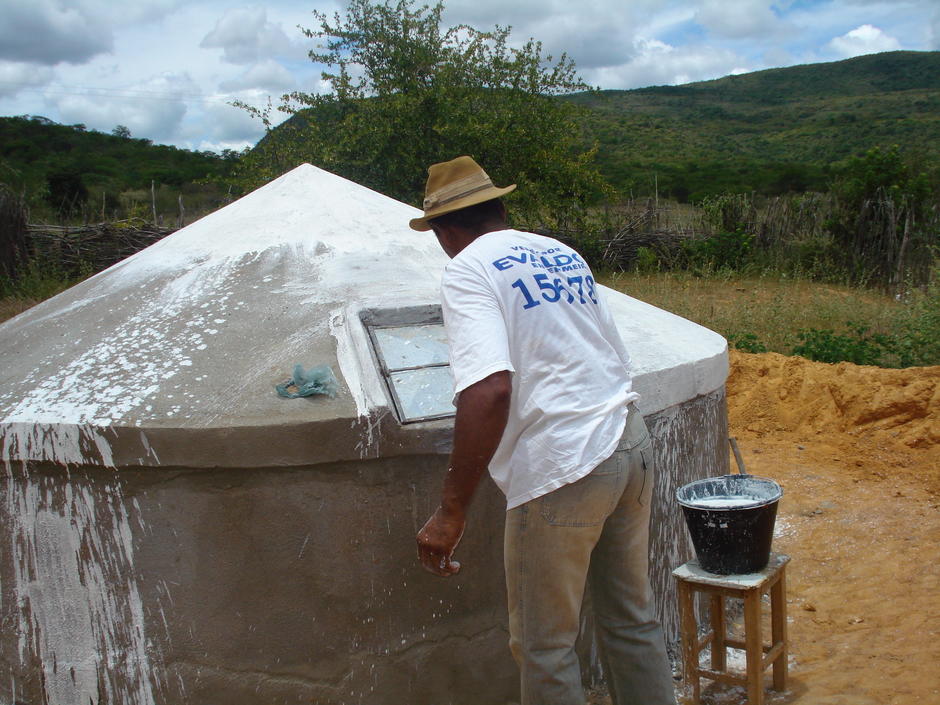 Humanitarian and Development
Place
Communes of Mirandiba and Carnaubeira da Penha, Riacho Grande, Brazil
Sponsor
Johan Glasser
Grant(s)
€10,000 to the Selection Committee at 2011/01/18
Project leader
Conviver no Sertão
Conviver no Sertao, created in 2002 on the initiative of the farmers and village leaders, has taken over from a Brazilian NGO installed in 1995, with the aim of improving the living conditions of the farmers of communes which are among Brazil's poorest.
Sertao is a region with a very long dry season in which the rains are sporadic and irregular.
The groundwater is too salty for use and public infrastructures are virtually nonexistent.
In this context, the nonprofit has decided to improve access to drinking water for the population of the communes of Mirandiba and Carnaubeira da Penha, by building rainwater recovery tanks and an earth dam.
The ultimate aim is to expand agriculture, enhance the food safety of the population, while providing new sources of income for the farmers. 
The populations pledge to maintain the tanks and to manage the water resource
The 23 existing tanks filled by the rains from February to May (they dry up from June to September) are inadequate to cover the vital needs of the community's 350 inhabitants. The project of Conviver no Sertao calls for 48 new tanks with a unit capacity of 16,000 liters, connected to the roofs of the homes. They will supply drinking water to 47 families (235 persons) and a school. At the same time, an earth dam will be built to retain the rainwater runoff; it will be used to develop irrigated farming, to supply the livestock, and to meet the household needs of non-drinking water.
The Veolia Foundation was approached to assist the financing of this project, which will free up time for the inhabitants (especially the women), who have to trudge several kilometers today to draw and carry the water on the backs of pack animals, on motorcycles, or for the sturdiest, on their own heads.