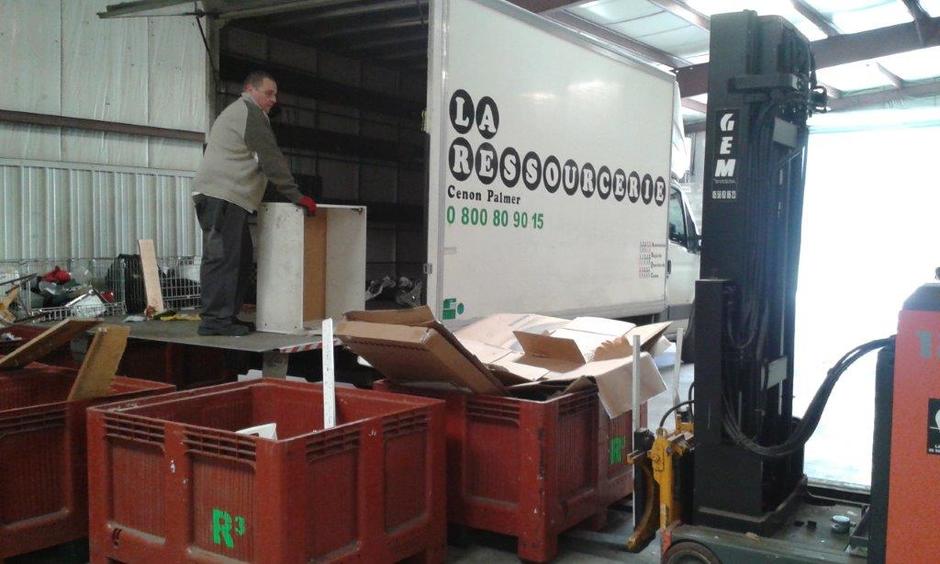 Social and Employment
Place
Bordeaux, France
Sponsor
Sylvie Recrosio
Grant(s)
€20,000 to the Selection Committee at 2013/10/15
Project leader
Association de préfiguration R3 (Réseau de Réemploi des Régies de quartiers)
"R3 is a very dynamic nonprofit soon to be converted to an SCIC in 2014, with whom we have formed a partnership for activities matching our own. It enables persons in difficulty and unskilled young people to find a job while training in the upgrading trades, and bridges are possible with the units of Veolia Environmental Services."

Sylvie Recrosio
Following an opportunity survey conducted by ATIS-La Fabrique of Initiatives, the R3 preparatory nonprofit (Réseau de réemploi des régies de quartiers) was formed in 2012 to allow the creation of a legal entity dedicated to pooling the recycling activities of the three neighborhood committees of the Bordeaux urban community (CUB).
The aim is to collect about1400 tons of bulky waste in a dozen buffer zones of the social landlords of the right bank of Bordeaux, and also directly from the inhabitants upon request, for their recycling and reuse. Active since late 2012, the preparatory nonprofit wants to secure the employment of a project manager who runs the operational arrangements of the structure for a period of about eight months. He will then become the project director and the preparatory nonprofit will be converted to a Société coopérative d'intérêt collectif (SCIC - cooperative community-oriented enterprise).
750 tons of bulky waste collected and four jobs created upon startup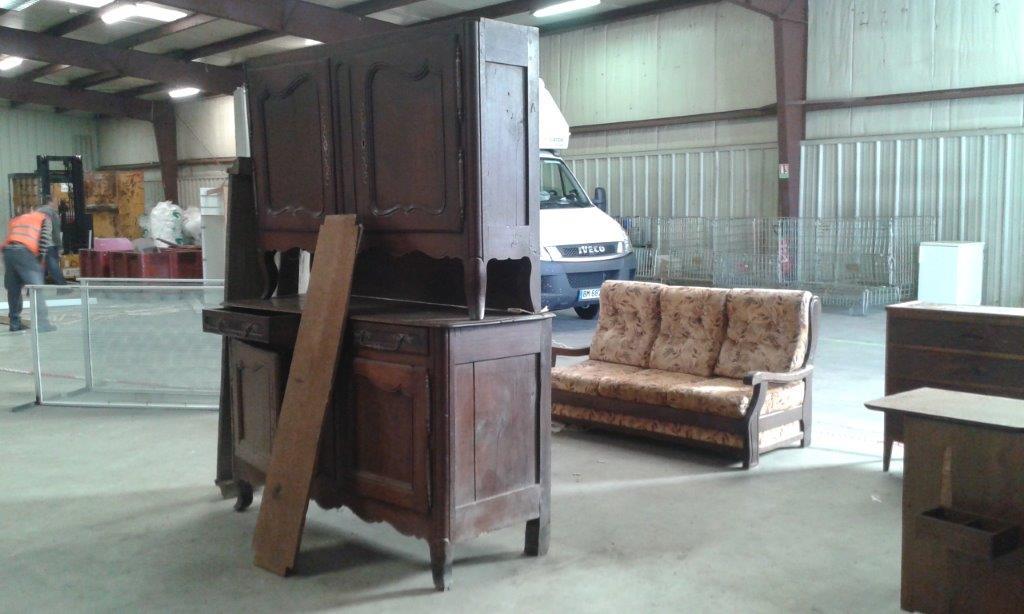 The nonprofit is a formation of the neighborhood committees of Bacalan, Cenon and Floirac and the nonprofit ATIS-La Fabrique à Initiatives. A network of technical partners has been set up around the project: the National Liaison of Neighborhood Committees, the recycling network, ADEME, etc. Target: 750 tons collected in 2014. Contractual arrangements are being finalized with two major social landlords: Domofrance, a private agency that manages large urban complexes on the right bank, and Aquitanis, in charge of the public housing of the CUB.
During the startup phase of the activities of R3, it is planned to create four jobs: an operational manager and three young persons under future contracts. By 2016, another six jobs will be created, and the future SCIC will also draw on the back-to-work employees of the neighborhood committees.
The project requires the installation of the structure in a 3,000 square meter hangar to be equipped and furnished to accommodate the storage, upgrading and selling activities, and the purchase of a collection truck and scooters.
Integration and management of bulky waste in Bordeaux
The Foundation is joining the Aquitaine Regional Authorities, the CUB, ADEME and the Fondation Établissements sociaux pour l'habitat to back the investments required for this ambitious project.