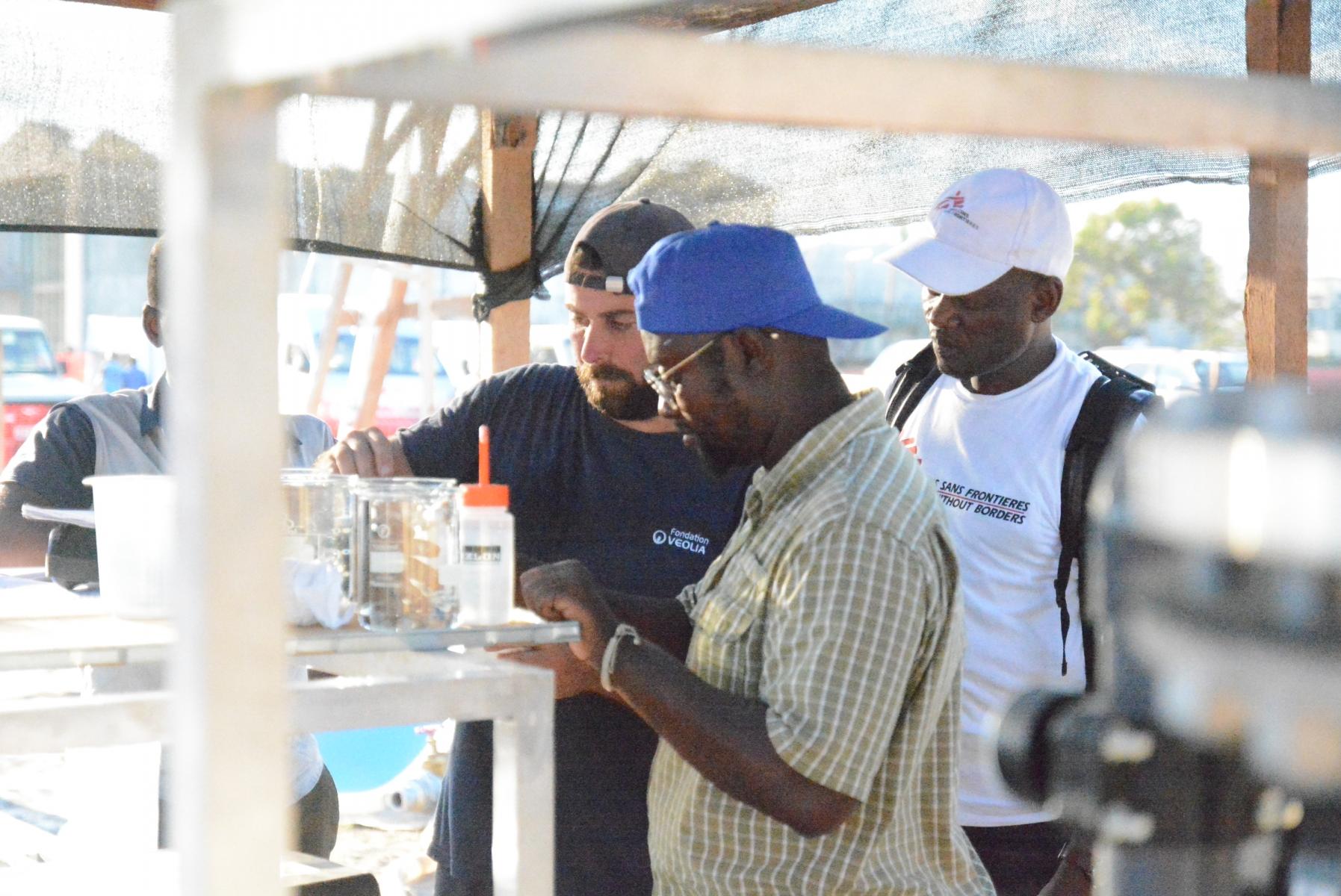 The Veolia Foundation asked you to volunteer your skills in Mozambique. When a humanitarian disaster occurs, volunteers have to leave in just a few days. How did you organize this, from both a work and personal perspective?
Julien de Sousa: The very day that the Foundation called, I talked to my partner about it. We are the parents of a little girl who has just turned one. My partner told me to "go for it!". The next day my line manager at Veolia gave me the go-ahead and I had to dash around getting vaccinated and completing the formalities so that I could be on the ground on 29 March.
 
You spent three weeks on the ground deploying Aquaforce mobile drinking water production units, working alongside MSF, one of the foundation's partners...
JS: MSF had already scouted for locations in order to guide us with regard to water requirements and first and foremost was starting to set up cholera treatment centres. The disease is endemic in the region and an epidemic was on the cards due to the stagnating water. We had an Aquaforce 15,000, a drinking water production unit designed by the Veolia Foundation and able to supply 15,000 people with 20l per day (the WHO standard). However, the population was very scattered, so the unit was too big for the health centre where we were located. We had to adopt a pragmatic approach and run two supply lines from the Aquaforce so as to tailor our resources to the needs, located in Beira but also further to the west of the city.
 
How is this type of humanitarian work perceived by colleagues and outside Veolia?
JS: I am fortunate enough to have a highly competent team who are able to effectively handle the vagaries of our work when I am away. In my view, I also needed to inform the local councillors, our local contacts, to explain to them what a Veolia employee was going to do on the ground in the context of a humanitarian mission. People are largely unaware of our ability to manage this type of situation. It is however vital. Supplying water to needy people in emergency situations is not inconsequential; it could even be viewed as absolutely vital.
Interviw by Veolia Foundation.