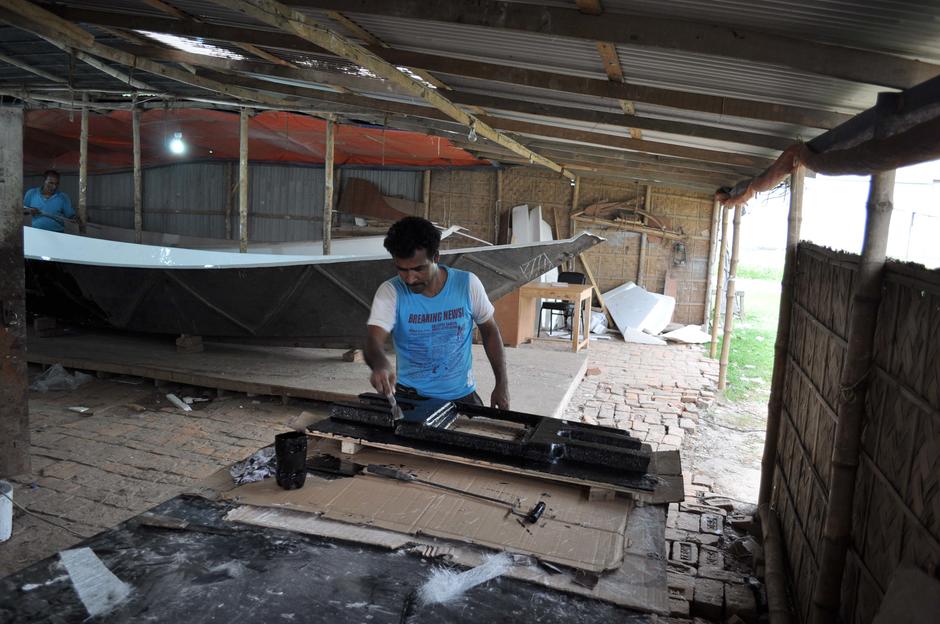 Environment and Biodiversity
Place
Bengale, Bangladesh
Sponsor
Geneviève Férone
Grant(s)
€20,000 to the Selection Committee at 2012/03/06
Project leader
Since 2010, the nonprofit Watever has been assisting the destitute populations living on the ocean edges and riverbanks, by the design and implementation of technical solutions adapted to their economic, social and climatic situation, in all water related fields. It uses the ship as a tool for development, working on the engineering of specially designed fleets, adding its technical expertise to local resources and knowhow.
Watever is deeply involved in Bangladesh with:
the TaraTari shipyard: Watever supports and counsels this shipyard in its development, to turn it into a permanent economic model, incorporating a sustainable social and environmental approach to produce the quality ships that Bangladesh needs;
the TaraTari Jute Project: from Bangladesh to France, the small fishing boat TaraTari sailed 14 000 km in 186 days. This experimental ship is the first to incorporate jute fabric in its construction. In August 2010, after completing the expedition, TaraTari demonstrated that ships can be produced using composite based on jute fiber. This alternative to fiberglass offers huge ecological and economic advantages for the development of Bangladesh.
The nonprofit is also active in France, with a back-to-work shipyard (Voil'Avenir) in Lyon, which builds catamarans accessible to wheelchairs.
A local resource for a major traditional activity
The "Gold of Bengal" project is aimed at building in Bangladesh the world's first sailing ship constructed fully of composite with jute fiber reinforcement. Bangladesh has the world's largest fleet. The ships are traditionally built of wood, a resource that is declining, becoming expensive and demands high maintenance. At the same time, 90% of the world's jute grows in the Ganges Delta region, providing sustenance for four million farmers. This industry, for decades the champion of the nation, is declining due to competition from synthetic fibers. And yet, jute fiber is an excellent alternative to fiberglass in composites for building ships. This is what the Watever project aims to demonstrate.
The ship and the process constitute an economically viable model suitable for large scale replication and allowing studies on the environmental, economic and social impact of the industrialization of this material in Bangladesh.
The first phase of the project (January to June 2012) involves producing the 500 square m of jute fabric for composite required to build the ship. In the second phase, a 7 meter Shampan type sailing ship (traditional ship for sea and river passenger transport) will be built. Its launch is scheduled in the second half of 2012. The project is carried out in partnership with Icam (Arts et Métiers), the French maritime cluster, the TaraTari shipyard, the navigatorRoland Jourdain, the CSC consulting firm, the Bengal group and the Jute Diversification Promotion Center. The Veolia Foundation is specifically supporting the purchase of the jute spinning and weaving machines.