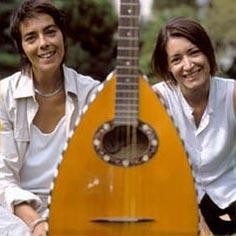 Social and Employment
Place
Marseille, France
Sponsor
Philippe Godard
Grant(s)
2,000 euro to the Selection Committee at 2006/07/04
Project leader
"The association's directors and musicians are both highly committed to their activities and very involved with the hospitalized children. Thanks to music, relations between the children, their parents and the hospital staff are facilitated, eased and less focused on their medical condition."
Philippe Godard
Music is sometimes far more essential than it would seem. For children hospitalized with serious complaints, it plays a significant role in helping to alleviate their often painful everyday lives. For seven years, À petits sons, an association with 22 salaried musicians, has been working in several wards in Hôpital Nord and Hôpital de la Timone, in Marseille. In small groups or in the intimacy of a room, their musical activities and sound workshops provide support that is as much appreciated by the children as by their families and the medical staff.
Reaching the most vulnerable audience
The association reaches out to children wherever they are and offers musical awareness and sound workshops in crèches, and infants and primary schools, activity centers and several specialist institutions. The association's leaders would like to see their activity in hospitals, especially the mother and child service in Hôpital Nord and the pediatric oncology ward in Hôpital de la Timone placed on a more permanent footing, as well as reaching out to a new audience: the very young in the infant surgery department and children suffering from leukemia waiting for a bone marrow transplant or having just undergone this procedure. This project requires the support of several association and institutional partners, including the Veolia Foundation, as the musical equipment and instruments used have to be adapted to the highly protected environments of these specialist departments and comply with very rigorous sterilization and disinfection standards.