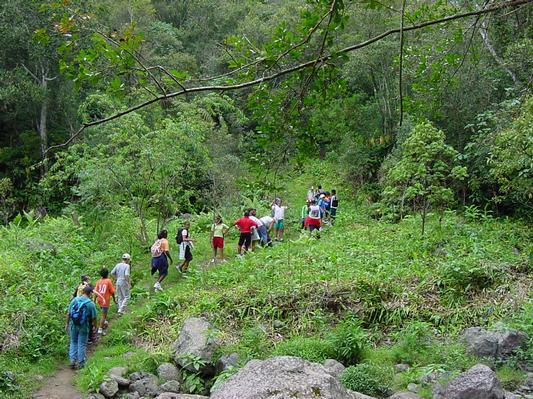 Environment and Biodiversity
Place
Saxony, Germany
Sponsor
Wolf-Thomas Hendrich
Grant(s)
4,000 € to the Selection Committee at 2005/05/31
Project leader
Kulturkreis Neukirchen
"This project provides a concrete response to a growing interest in ecology. It mobilises key players in the town and region around an educational initiative which establishes a solid, long-term base."

Wolf-Thomas Hendrich
The "Kulturkreis Neukirchen" association has converted a disused textile plant in the heart of Saxony, Germany, into a social/arts centre. It has been running a wide range of courses in traditional arts and local crafts since 1996. Under the slogan, "Do it yourself", children and adults are able to take part in workshops devoted to pottery, wood sculpture, braiding, painting and dance.
Along similar lines, the association has just set up a more specialised programme presenting ecological aspects of development in rural areas. And children can already be heard exclaiming "Look what I've just done". They have worked together on building a cob garden shed to store their equipment.
A forest nature trail
As of the month of May, as part of nature classes, children are taken into the forest where they can discover plants and animals. They maintain and develop existing biotopes, analyse pond water and build shelters for bats and birds. In addition to the obvious benefits in terms of environmental awareness, these outings teach children how to work together and help engender a genuine attachment to their home region. To reinforce the ecological element of its curriculum, the town's high school has joined forces with the "Kultukreis Neukirchen" association to create a nature trail. Unemployed people will work on the project. Local businesses in the area are showing their support by providing the necessary materials. Other materials will be purchased thanks to 4,000 euros in funding from the Veolia Foundation.