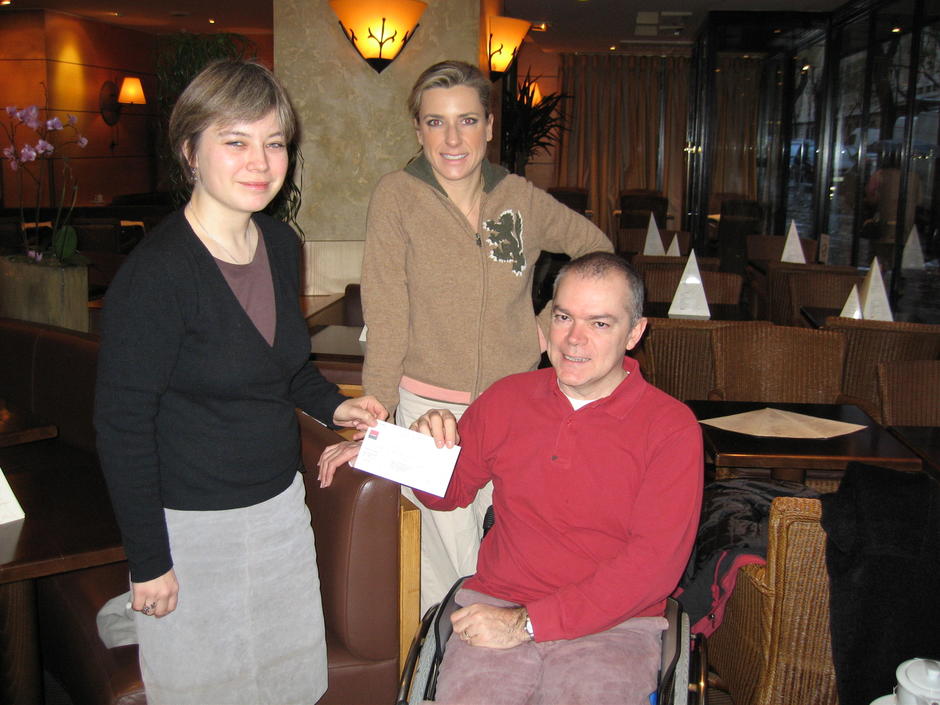 Environment and Biodiversity
Place
Paris and Nice, France
Sponsors
Karine Zenoni et Pierre Fiori
Grant(s)
20,000 € to the Selection Committee at 2005/10/04
Project leader
"It's all about encouraging the young disabled to talk about their lives while allowing the inhouse team to develop writing skills by editing these personal accounts. And, who knows, maybe some will find their true vocation!"

Karine Zenoni and Pierre Fiori
Using new information and communication technologies, the "Les Amis de Yanous" strives to facilitate the day-to-day lives of the disabled, their families and those working to help them. In order to reach the widest possible audience, in 2000, it launched Yanous, the first weekly online information magazine aimed at the disabled. This magazine soon achieved benchmark status in the field of disabilities thanks to sharp writing, review of the international press, jobs section, listings for events in the regions and its TV section.. Readership rose to over 150,000 every month.
But this was largely made up of adult readers and Yanous is now looking to target disabled teenagers. To win them over, the association plans to produce an information magazine written by and for teenagers, closely supervised by the existing team of adult journalists.
Training and information
The young disabled will then be able to work as journalists while providing their own particular input. Their work will be a valuable source of information for young "handinautes" (as Yanous terms disabled internet users on its website), who will be able to give accounts of their lives online. Recruitment sessions followed by training of these future journalists will be organised in specialist establishments in Ile-de-France and Nice, where several teachers will be on hand to help the young people tackle their future assignment with success. As an invaluable training and information tool, this magazine will then be accessible to all French-speaking countries.
By providing funding of 20,000 euros, the Veolia Foundation will enable Yanous to cover the cost of the initial training, supervision of young recruits, computer maintenance and communication actions during the project launch.