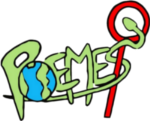 Social and Employment
Place
Gadtenga, Burkina Faso
Sponsor
Frédérique Héry
Grant(s)
€3,000 (2011 Student Solidarity Prize) to the Selection Committee at 2011/06/28
Project leader
The village of Gadtenga, located 50 km northeast of Ouagadougou, has a dispensary and a maternity hospital combined in the Social Center for the Promotion of Health (CSPS - Centre social pour la promotion de la santé). The area's only midwife and three nurses are the medical staff of the CSPS, which cares for several thousand people; not only the inhabitants of Gadtenga, but also those of the commune of Dapélogo in which the village lies, and the Ziniaré health district, which is run by the CSPS.
In 2010, the nonprofit Poemes (Paris Ouest Étudiants en Médecine et Solidarité), an association of medical students of the University of Versailles Saint Quentin en Yvelines, refurbished the dispensary of the CSPS. The nonprofit, created in 2000, carries out or participates in projects in the areas of public health and local and international outreach. To its credit, for example, is the Nounours hospital, where nursery school children discover the medical world without stress, by role playing.
A comprehensive response, to aid the populations even better
In 2011, new students of Poemes returned to the village of Gadtenga for three weeks to refurbish the maternity hospital. This involved large-scale operations: repairing the drop ceilings, replacing the doors and windows, renewing the medical equipment. But the students also decided to work on the prevention of sexually transmissible diseases (STD), including AIDS, and hygiene education. The latter is dispensed in workshops organized every evening, and sketches put on by the village students.
The aims of the project are to provide a favorable setting for the work of the medical staff, encourage the women to have their babies at the maternity hospital, minimize risky behavior to reduce STD and improve hygiene behavior. They were identified with the local partner of Poemes: Association des Jeunes pour le Développement Humanitaire (AJDH), which follows up and completes the project in the field. Based in Ouagadougou, AJDH, alongside the local authorities, identifies the needs of the health centers, schools and other public infrastructures in the villages. The nonprofit prepares a project and examines its feasibility with one of its partners, picked for its expertise.
Poemes is the first nonprofit of medical students picked by the jury of the Student Solidarity Prize. It is familiar with the area, this being its second visit to Gadtenga, and has created strong bonds with the population.
Frédérique Héry, the sponsor, special assistant at the Veolia Environment Foundation, has been involved for many years in projects in Burkina Faso. She brings the students her knowledge of the field and of the local players.