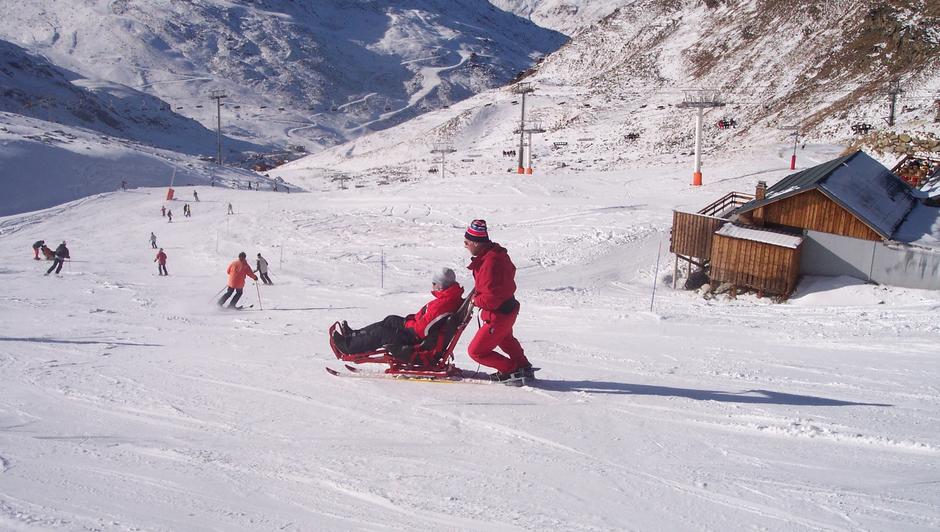 Environment and Biodiversity
Place
Combloux, France
Sponsor
Georges Berlet
Grant(s)
€15,000 to the Selection Committee at 2005/04/05
  Project leader Loisirs Assis Évasion
«  The Association is more than ten years old and long ago showed it was serious and with highly experienced staff. Frédéric Bouniol, the founding chairman, and his close colleagues are all recognised mountaineering professionals and they have met the requirements to qualify both as high altitude guides and as national ski teachers. »

Georges Berlet
At the foot of Mont-Blanc in the Haute-Savoie region, some people who love the mountains decided ten years ago to make the slopes accessible to those who can't move easily. The Association offers treks in all-terrain chairs an in a Joelette invalid chair, cross-country skiing, Alpine skiing, rafting and mountain climbing to handicapped people, both adults and children. Obviously, to develop these sorts of activities, the Association needs special equipment, which can be fairly expensive.
The solution: skis built for two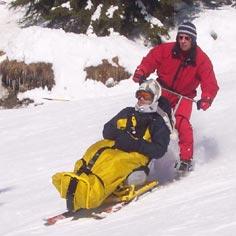 Given the growing enthusiasm the Association has found with its audience, it wants to increase its mountain skiing activities, including for people who suffer from severe physical handicaps. The municipality of Combloux donated storage space at the foot of the slopes for equipment and so the Association is planning to buy ten new ski tandems: devices that are capable of bringing the least mobile individuals onto the slopes, designed and manufactured as special crafting by a French SME.
The total budget is €35,000. The Veolia foundation decided to assist the project with €15,000, together with neighbouring towns and local businesses.