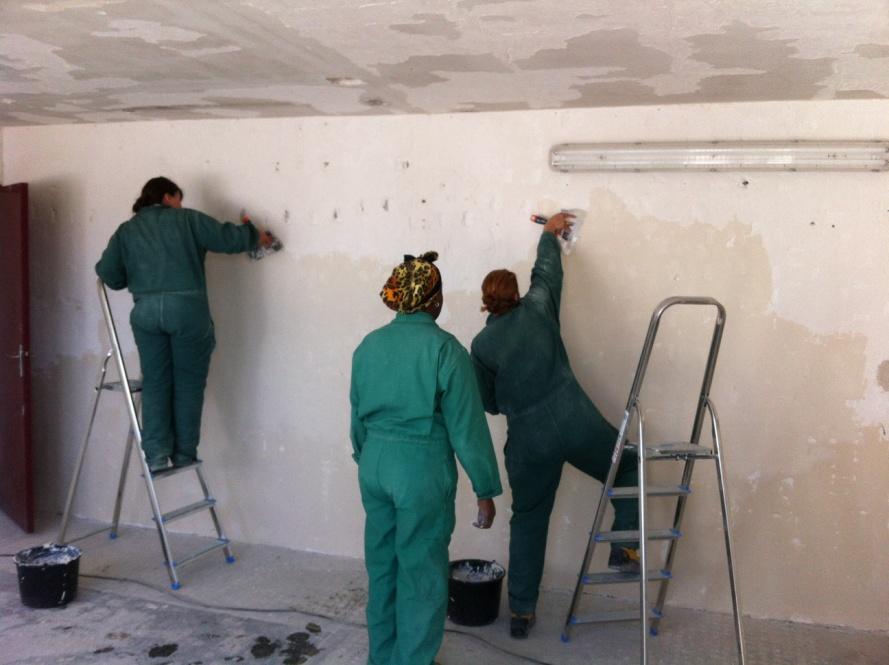 Social and Employment
Place
Cormeilles-en-Vexin, France
Sponsor
Gérard Etcheverry
Grant(s)
€10,000 to the Selection Committee at 2013/10/15
Project leader
"My motives in sponsoring this project are associated with the assurance of sound management, the human environment and the cause involved. Besides, having already sponsored an earlier project, I will personally monitor the progress of this one."

Gérard Etcheverry
Created at Cormeilles-en-Vexin in 1994, the intermediate nonprofit VIE (Vexin Insertion Emploi) sets up a whole range of projects dedicated to persons on the sidelines, including a "job agency" (offering work projects, support in finding a job, etc. ) and a "social agency" (group workshops on self-image, knowledge about institutions, family budget management, etc.).
The dynamic nonprofit has spurred the creation of the back-to-work projects Vie-Vert (environmental and heritage maintenance) and Domi-Vie (home delivery of meals), which supplement its business and back-to-work activity. Its VIE back-to-work projects are conceived as an area for receiving people and getting them back to work, with technical staffing and the training of each of its employees in order to facilitate his social integration and his access to a lasting job. The jobs done lie outside the competitive world, are relatively unmechanized, and offer high ecological added value.
Eco-building materials and techniques
To intensify its action in favor of jobs for sidelined persons, the nonprofit VIE wants today to create a platform for the discovery of sustainable development and eco-building trades.
To do this, it plans to create another back-to-work project, aimed at the refurbishing and interior decoration of an industrial building in the commune of Vigny. This place will ultimately accommodate training rooms, a materials library and learning spaces. Carried out by the employees of the back-to-work project, the development operations will use eco-building materials and techniques and will thus offer them a first step in the acquisition of these new techniques.
Outdoor projects will also be the subject of learning spaces, including the creation of a phyto-purification sanitation system. As to the public at large, it can visit the platform where conferences and discovery courses will be offered in the trades associated with wood, open spaces, eco-building and renewable energies, etc.
A new back-to-work project for Vexin Insertion Emploi
The Foundation, already a partner of the nonprofit in 2009 (Vie-Vert back-to-work project), is supporting this new project.