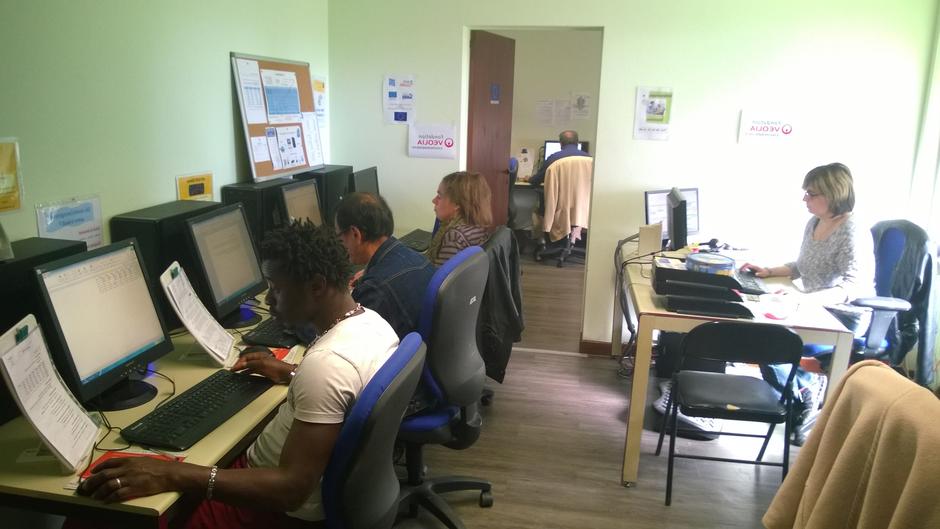 Social and Employment
Place
Toulouse, France
Sponsor
Marie-Alcine Montaut
Grant(s)
€3,500 to the Selection Committee at 2013/10/15
Project leader
"Given my personal values and my position in Veolia Water, I'm naturally receptive to this demand, which fits in with proximity outreach, diversity, and equal opportunity for social and professional success."

Marie-Alcine Montaut
Avenir Nouvelle Maison des Chômeurs is a nonprofit that was created in 2002 by unemployed and working persons (employees, students, retirees, etc.) who wanted to develop together a place for social mixing and interaction, avoiding the "ghettoization" and deep solitude of persons in difficulty.
The public it aims to receive is extremely diverse: men and women, of all ages and all social and economic backgrounds, handicapped adults, jobless persons receiving compensation, welfare recipients, employees, retirees, students, housewives and househusbands. Today, employers increasingly expect their employees to be computer fluent and also familiar with the use of certain softwares and the internet, regardless of the field of activity. This is why, since 2002, the nonprofit offers jobseekers and insecure employees IT courses (office technology and multimedia) aimed at professional integration.
Renewing the obsolete IT capability
In 2012, no less than 387 persons were thus accommodated for 5 537 hours of initiation and advanced training in Office Technology, and 73 persons for 537 hours in multimedia.
The nonprofit wants to pursue its action, but to do this, it also needs to keep track of demand and the developments in computer hardware and software. It has 14 computer stations today, of which 5 are no longer up to standard. It therefore needs to renew its computer equipment in order to keep track with hardware and software developments in this sector, and to offer its member a richer knowledge of IT systems so that they can effectively defend their candidacy with corporations and thereby land a lasting job.
New computers to combat unemployment
The nonprofit Avenir already received a grant from the Foundation in 2009 for furnishing its premises, and today the Foundation is participating in the renewal of the computer equipment.