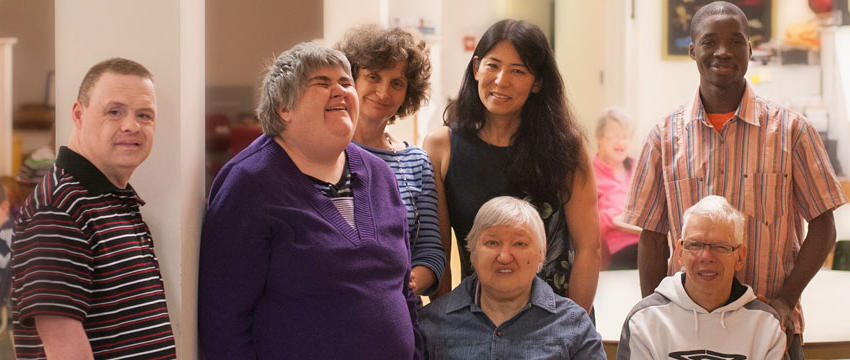 Environment and Biodiversity
Place
Beauvais, Oise, France
Sponsor
Gérald Saboureau
Grant
32,000 euro to the Selection Committee at 2005/12/06
Project leader
L'Arche
"L'Arche is different to specialist institutions for adults with intellectual disabilities in that it is out of the question to speak of inmates. It provides a family life for people who have been abandoned, without any family ties or experiencing family difficulties. Each person has his or her role to play."
Gérald Saboureau
In the 1960s, Jean Vanier, a former seafarer turned Doctor of Philosophy, was visiting one of his friends, Father Thomas Philippe, chaplain in an institute for adults with intellectual disabilities. For him, it was a revelation: even if they were receiving the care their condition required, these people were above all waiting for full and well-rounded human relations, based on mutual recognition, sharing and affection. The two men created the first L'Arche, near Beauvais. It was a sort of "family home" where able-bodied and people with intellectual disabilities could live together. This refuge, where life was organized in the same way as in other family - each person taking part in the communal life - was primarily open to people who found themselves isolated or rejected by their families because of their handicap.
The need to express oneself fully
Forty years later, the International Federation of L'Arche communities encompass more than 5,000 people, and the association is active in 31 countries around the world. Everywhere, L'Arche Residences have volunteers and people with disabilities living together. But immense needs are yet to be covered.
In Beauvais, it had become essential to open a new residence for 26 new members. In the town center, two old buildings will be refurbished and two new buildings built. It will employ 20 people, including two personal assistants assisted by three young volunteers living onsite.
Along with many contractors, associations and local communities participating in this project, the Veolia Foundation was keen to make a contribution to ensure the everyday comfort for this new community. The 32,000-euro grant will go towards buying two vehicles required for essential transport needs and the well-being of all the residents.
Progress reportA genuine family life
As of March 6, 2006, the first nine residents were welcomed to their new homes, the remaining 17 were to arrive separately until May 15, to facilitate the investment of the premises by each. The grant from the Veolia Foundation served to buy a a minibus for group excursions and a Kangoo utility vehicle for daily trips. The place was inaugurated on April 7, 2006, in the presence of the association's sponsor, Gérald Saboureau.
Since then, life has been organized at Beauvais as in "one big family, where everyone participates in his way in community life,cooking, housekeeping, laundry, shopping, excursions, etc.", as admitted by the sponsor himself.