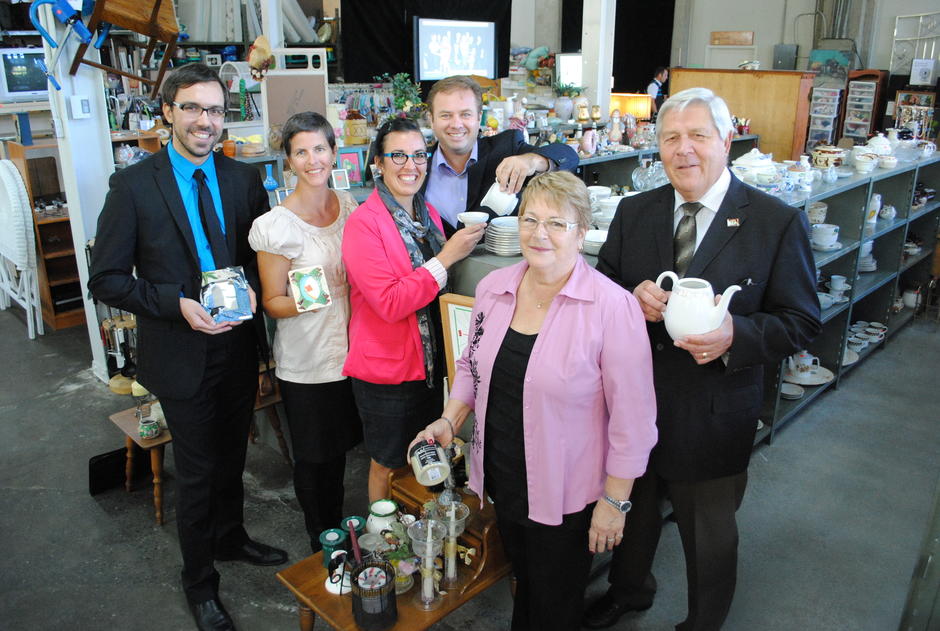 Social and Employment
Place
Area of Coaticook, Canada
Sponsor
Gaétan Blouin
Grant(s)
€10,000 to the Selection Committee at 2011/06/28
Project leader
This project draws on the expertise of Veolia Environmental Services. Resource re-use is a fundamental aspect of sustainable development.

Gaétan Blouin
Since 2005, Table d'action communautaire (TAC) manages and coordinates a Services and Furniture Department, which collects used furniture for low price resale. With steadily growing demand, TAC has to consolidate its service and has decided to create a resource center.
Ressourcerie des Frontières has therefore been formed, with the mission of breathing new life into used furniture and accessories, otherwise sent to the dump; to offer job opportunities to people having problems joining the job market; and ultimately to make these jobs permanent.
Ressourcerie des Frontières began its collection activities in May 2011 in the County Regional Municipality (CRM) of Coaticook and part of the CRM of Memphrémagog, covering a total population of 30,000. The company plans to collect between 300 to 470 tons of materials per year, of which over 90% will be upgraded and offered to the public in a store (opening in autumn 2011).
300 to 470 tons of materials processed per year
A dozen quality jobs will be created, including six in social integration. The Ressourcerie, concerned to offer good working conditions and to favor the intergenerational transfer of knowledge through guidance, will give the employees the opportunity to learn semi-specialist trades (home appliance repair, furniture creation) and to develop transferable skills (sales, warehouse management, forklift operation, shipping, delivery, etc.).
The Veolia Foundation wants to help this large scale project to get off the ground, provided that the cofunding required for proper completion is secured.